Semantics or Antics: Is New Development Really 'Transit Oriented'?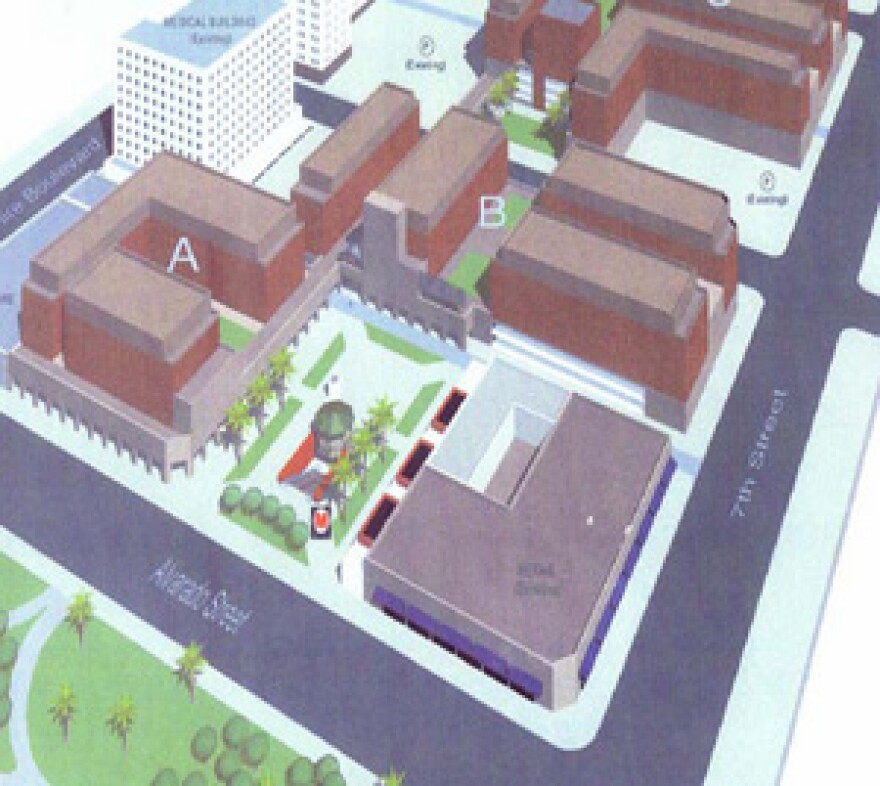 LAist relies on your reader support.
Your tax-deductible gift today powers our reporters and keeps us independent. We rely on you, our reader, not paywalls to stay funded because we believe important news and information should be freely accessible to all.
Streetsblog takes a close look at the MacArthur Park Metro Apartments, for which Mayor Villaraigosa and others held a groundbreaking ceremony on Monday. The project is "located one block east of the Westlake/MacArthur Park Metro Rail Station entrance," and is backed with stimulus funds, according to The Source.The project is categorized as a TOD, or Transit Oriented Development, which means one of its core functions is, in theory, to "encourage use of the transit facilities that are right under its nose."
But the TOD has what Streetsblog calls an "evil twin," in the form of a TAD, or Transit Adjacent Development, where, no matter how nifty the whole package is, it's really just a new facility located next to transit.
So is this new project TOD or TAD? Streetsblog uses a set of criteria to come up with a verdict:
does the design take advantage of the transit node, does it create an attractive and safe pedestrian network, how are the bike amenities, does it create a mix of housing options and uses, and is their a restriction of automobile parking?
And?