Porn Performers Pissed About Proposed Safety Regulations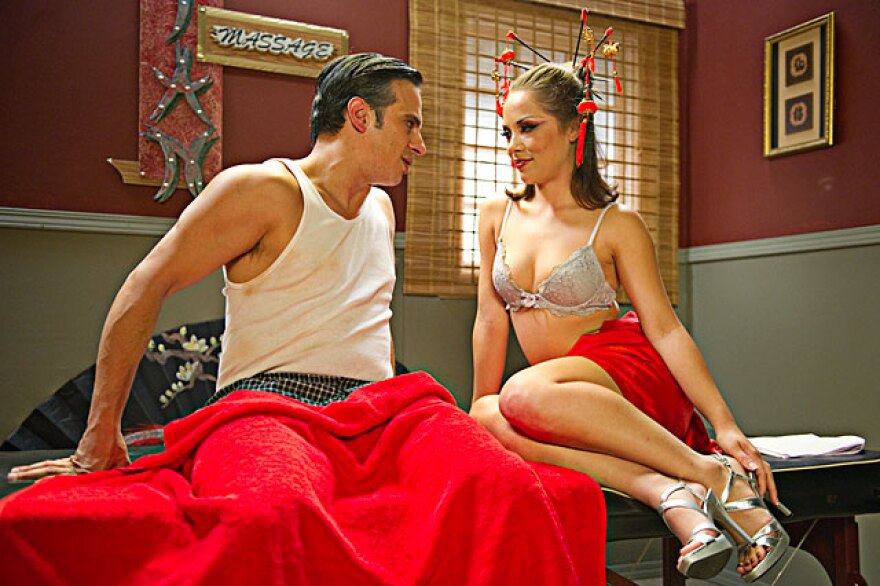 LAist relies on your reader support, not paywalls.
Freely accessible local news is vital. Please power our reporters and help keep us independent with a donation today.
CAL/OSHA is trying to crack down on the porn industry when it comes to the exchange of bodily fluids (you know...typical workplace concerns) and porn performers voiced their anger over the proposed regulations at a meeting yesterday, reports the Daily News.Officials from CAL/OSHA tossed around possible safety regulation ideas including requiring performers to wear goggles while performing oral sex, and using dental dams during cunnilingus. And while goggles may have their place in pornography, they aren't necessarily mainstream turn-ons.
To that end, performers worry that such unappealing requirements would drive porn underground, or eliminate a system of STI testing every 30 days that they say already works. The Daily News reports:
...many performers agreed that the well established industry protocol of testing for HIV and other diseases every 30 days works better than government interference to protect them from diseases.
Testing every 30 days was popularized by AIM, the Sherman Oaks-based health clinic that closed down last month. The clinic ran a database accessible to those in the industry providing up-to-date information about performers STI status.