Tag, You're It! Trutanich Taps Taggers Just Rollin' With Their Homies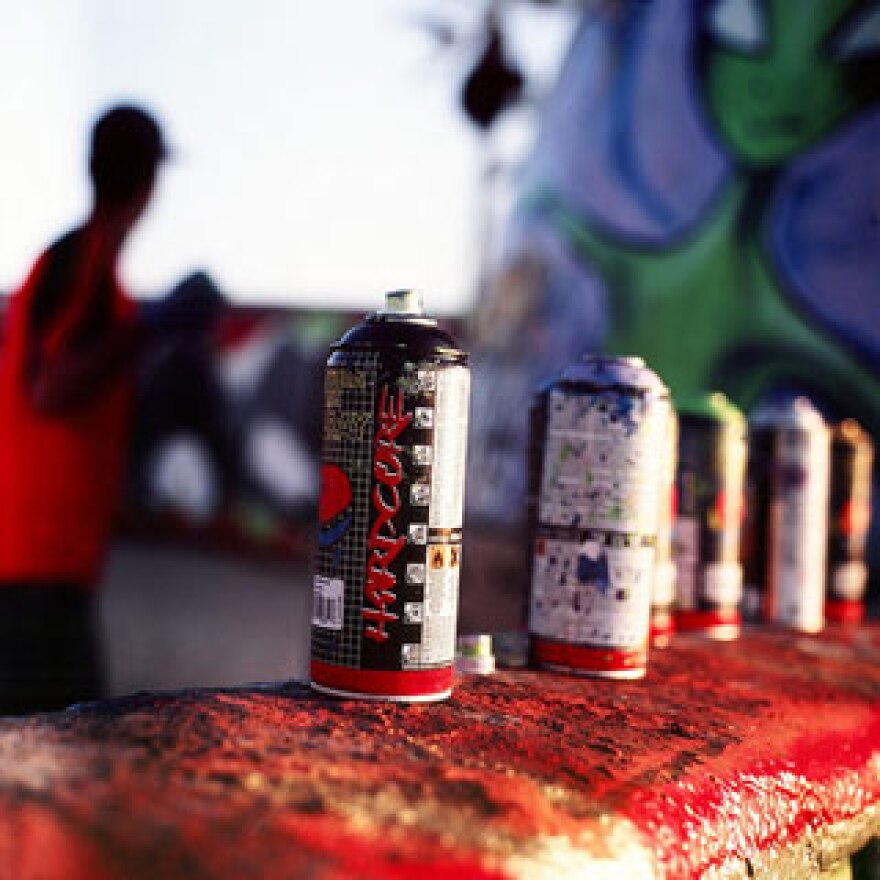 LAist relies on your reader support.
Your tax-deductible gift today powers our reporters and keeps us independent. We rely on you, our reader, not paywalls to stay funded because we believe important news and information should be freely accessible to all.
A controversial new proposal by City Attorney Carmen Trutanich would give law enforcement the okay to arrest taggers without actually seeing them tag--just the act of "hanging out" together on the street would be enough to haul them in. But those objecting include the ACLU, who call the idea "unquestionably unconstitutional," according to the LA Times. Police, too, aren't sold on the idea, and many other critics wonder if putting more youth into the criminal system--particularly without an actual crime--will do more long-term damage than good, particularly because there aren't enough programs in place to help these kids better their lives.Trutanich argues that the tagging crews that mar public property all over Los Angeles are participating in a "criminal enterprise" and should be treated as such. He's using civil injunctions as a model for the plan: "The tagging injunctions would focus on neighborhoods where graffiti is a particularly acute problem, such as the Harbor Gateway area, the San Fernando Valley and, especially, South L.A." Injunctions work to prohibit certain criminal "behavior," such as "wearing certain clothes, making certain hand signs, going to certain parks," and makes "it illegal for two alleged gang members to associate in public -- an arrestable offense even if no other crime is being committed."
For Trutanich, though, his bottom line is basically that a gang is a gang, and must be policed no matter what in order to keep communities safe. The City Attorney calls this his "end-of-days scenario" for the taggers: "If you want to tag, be prepared to go to jail. And I don't have to catch you tagging. I can just catch you . . . with your homeboys."