Report Released on Fatal Pasadena Police Shooting
Stories like these are only possible with your help!
You have the power to keep local news strong for the coming months. Your financial support today keeps our reporters ready to meet the needs of our city. Thank you for investing in your community.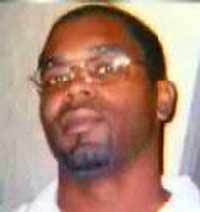 Leroy Barnes
It was February 19th when 38-year-old Pasadena resident Leroy Barnes was sitting in the passenger seat of a car that was pulled over. As officers approached the car, Barnes put his hands into his backpack, which led to a series of events ending in his death, after 11 bullets, seven in his back, reports the Pasadena Star News.The county Office of Independent Review report (.pdf) made no ruling on the use of force by the two officers, but did fault them for their decisions--if they approached the situation differently, the struggle with Barnes may have never happened.
Instead of calling for backup once they noted suspicious behavior, they approached the car. When an officer saw Barnes' hands in his backpack, he immediately grabbed it, fearing for his life. The officer said he saw a gun and shot Barnes once. Then Barnes either got out of the car or was pulled by the officer and fell to the ground on his stomach. Still fearing that he had a gun, the officers shot him 10 more times. From the first shot to the last shot, it happened in a 7-second time frame, according to the report, based on a video taken from the police cruiser's dashboard.
In addition to calling for backup before approaching the car, the report says the officers should have reassessed the situation before continuing to fire. But the report also countered that statement with: "Many times instinct, adrenaline and fear affect perception and overcome training when officers are initially faced with a deadly force situation."
The NAACP called it the "most thorough and complete reports" they've seen in Los Angeles county. The FBI is still investigating.