LAPD Investigate Motive in Murder of Elderly Hotel Manager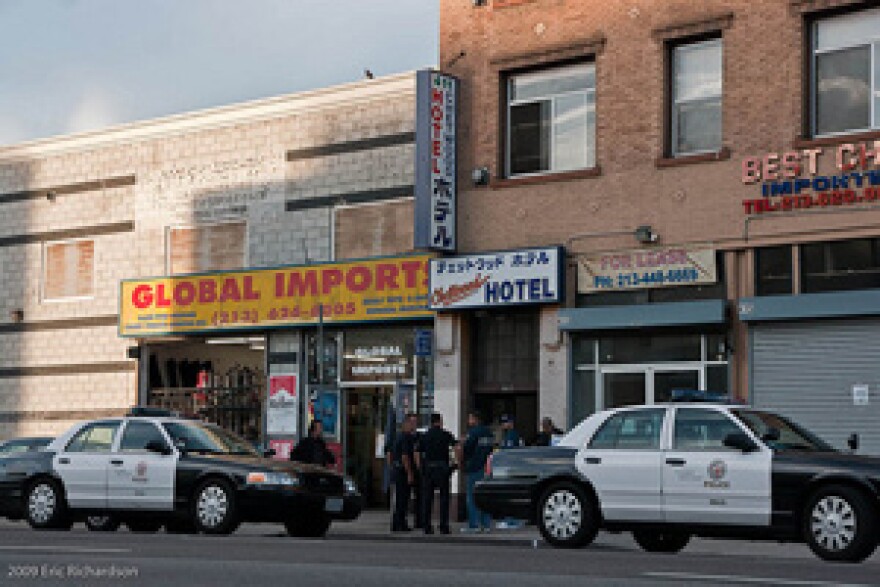 Stories like these are only possible with your help!
You have the power to keep local news strong for the coming months. Your financial support today keeps our reporters ready to meet the needs of our city. Thank you for investing in your community.
Yesterday a patron at the Chetwood Hotel (411 E. 4th Street) in the Toy District neighborhood of Downtown discovered the business' elderly manager bleeding in her second-floor office on the property, however the woman, 74-year old Hideko Oyama, died shortly after in the hospital. Now authorities are working to determine a motive in the case while pursuing other leads. In a press release issued by the police this afternoon Lt. Paul Vernon, commanding officer of the Central Detective Division, remarked: "The detectives have made tremendous progress in the last 24 hours," adding "The most important thing for the community to know at this point is we believe the murder was an isolated incident to the hotel." Vernon, however, could not reveal any more details about the crime, but did note that no gun was involved.
Oyama had lived at the hotel for the past 4 years. The LAPD asks that anyone with information should call Central homicide detectives Thayer Lake or John Thacker at (213) 972-1254. Callers can also phone the 24-hour number at 1-877-LAPD-24-7 (527-3247). Tipsters may text "crimes" (messages should begin with "LAPD"). Tipsters may remain anonymous.