Photo du jour: Bikini contest
LAist relies on your reader support.
Your tax-deductible gift today powers our reporters and keeps us independent. We rely on you, our reader, not paywalls to stay funded because we believe important news and information should be freely accessible to all.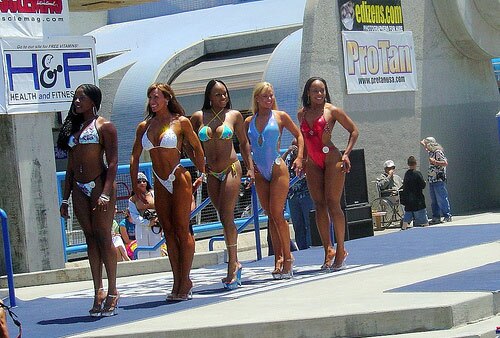 LA photoblogger Malingering has a keen sense of how ridiculous Angelenos can be — and how idiotic we can look. She (we think she's a she) also has a keen eye for the too-low low-rise, the belly fat, the mullet at the ballpark. So why, we wonder, did she subject herself to a Memorial Day bikini contest on Venice Beach? She sounds bitter, sure, but we think it secretly makes her very, very happy.
photo by Malingering via Flickr