Parrots Kidnapped Off Front Porch, Police Seek Suspects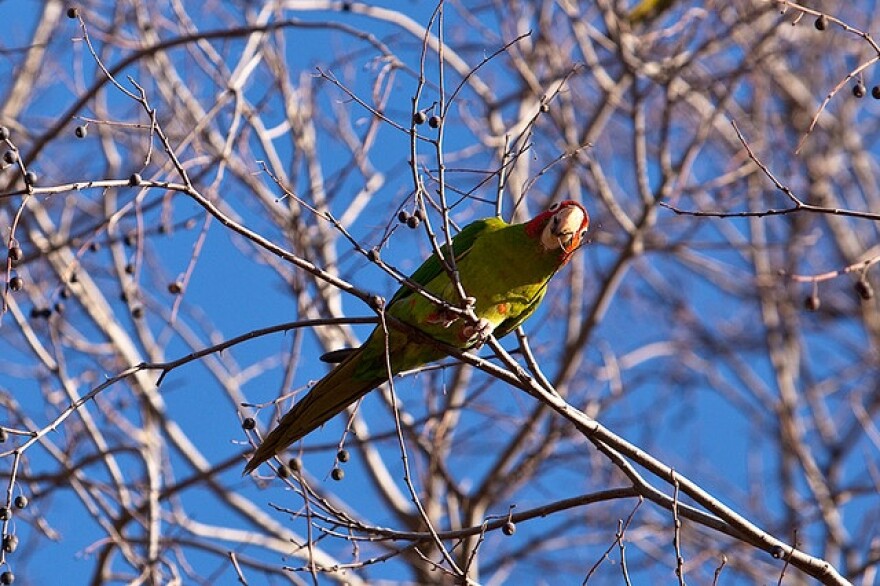 Stories like these are only possible with your help!
You have the power to keep local news strong for the coming months. Your financial support today keeps our reporters ready to meet the needs of our city. Thank you for investing in your community.
Two men are being sought for stealing a pair of parrots off a porch in Belmont Heights, reports KTLA. According to witnesses, the men jumped out of a Lexus last Thursday, grabbed the birds out of their cages and stuffed them into bags. When their owner, Dennis Anderson, returned home form walking his dog, they were gone.
Anderson told police that the birds had been in his family for over 30 years. One is a macaw named Tweetey, and the other is yellow-naped Amazon named Jay Bird. According to the Long Beach Press-Telegram, parrots like the ones stolen can sell for up to thousands of dollars.
The Press-Telegram notes that Anderson has been having a hard time with the loss:
The 64-year-old landscaper, who's owned parrots since he was a child, also has two other macaws, a cockatoo and an African grey who was rescued after Hurricane Katrina. But Jay Bird and Tweety were the two who would regularly accompany him on his shoulder in Belmont Shore, attracting smiles and laughs from onlookers... "It's been hard," he said. "You get real attached to them."


Anyone with information is encouraged to contact the Long Beach Police Department's East Division detectives at 562-570-5880 or make an anonymous tip at www.tipsoft.com.