Palos Verdes Officials Dismissed Cases Of Surfer Gang Harassment As 'Urban Legend'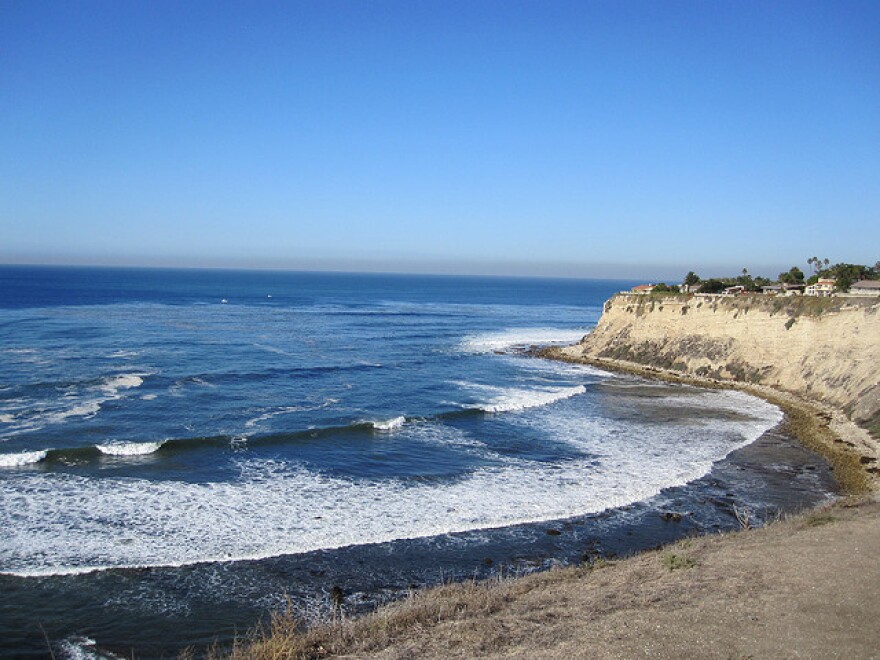 Stories like these are only possible with your help!
You have the power to keep local news strong for the coming months. Your financial support today keeps our reporters ready to meet the needs of our city. Thank you for investing in your community.

The notorious Palos Verdes surf gang known as the Lunada Bay Boys, have gone to extreme measures to keep their precious bit of coast for their own shreddage. These spoiled, rich, white, middle-aged kooks vandalize cars, throw rocks at non-local "trolls," physically assault people who dare enter "their" territory of the water, sexually harass women, and conduct more immature, violent behavior that's basically antithetical to the true spirit of surfing. This isn't Blue Crush, brah.In March, the Bay Boys were sued by a coalition of plaintiffs that includes El Segundo police officer Cory Spencer, who claims he was harassed multiple times by the gang. Also on the lawsuit: the city of Palos Verdes Estates itself, for failing to adequately address the harassment and violence.
The L.A. Times obtained correspondence that indicates officials of Palos Verdes Estates essentially dismissed the very-real complaints of harassment as "urban legend" so as to avoid public scrutiny over the gang's activity.
To give you a more specific idea as to what the Bay Boys have been up to, here's another example from another one of the lawsuit's plaintiffs, Diana Milena Reed. Reed said that when she attempted to surf at Lunada Beach, the Bay Boys called her a "bitch," and yelled, "fuck you." A couple hours went by, and one of the Bay Boys sprayed beer, filmed it, and made disgusting remarks such as, telling her his penis was big enough to "get the job done," and that she made him "hard," before exposing himself.
But according to internal emails and memoranda found by the Times, this wasn't enough to actually do something about what goes on down at Lunada Beach. Instead, city officials found cases like this to be exaggerations that only served to drag down the name of precious, perfect Palos Verdes Estates.
Police chief Jeff Kepley, for example, was approached by various law enforcement officers with suggestions and recommendations on how to deal with the Bay Boys from patrol to sting operation tactics. But he rejected these ideas flat-out in an email to a city council member. In a memorandum, Kepley wrote, "This is an old story and one that I do not consider news or worthy of news coverage," and also admitted that his police department had done "likely not enough" to deal with the harassment.
In another note sent to City Manager Tony Dahlerbruch and Kepley, Councilman James Goodhart addressed the media focus on the Bay Boys, writing, "We need to be smart about this unprecedented attack on our city," and said that officials shouldn't speak to reporters, which would halt "sensationalizing stories about our city."
And in yet another memo, Dahlerbruch reported to the City Council that he visited their little fort (are you kidding me) where he "received a friendly greeting and was offered a beer." This is so shady I'm getting chilly.
The California Penal Code's definition of a street gang is as such:
1. A group of three or more people;
2. Having a primary activity of commission of one or more of the predicate crimes listed in paragraphs (1)-(25) and (31)-(33) of subdivision (e); [i.e. assault, vandalism,battery, intimidation, harassment, extortion]
3. "having a common name or common identifying sign or symbol";
4. whose members engage in a pattern of criminal gang activity.
Check, check, check, aannnnnd, check.
Why the wealthy, white Lunada Bay Boys have yet to be classified as a criminal street gang is highly suspicious, and we're wondering if this would still be the case were the gang to be comprised of poor men of color.