Orange County's Crystal Cathedral Files for Bankruptcy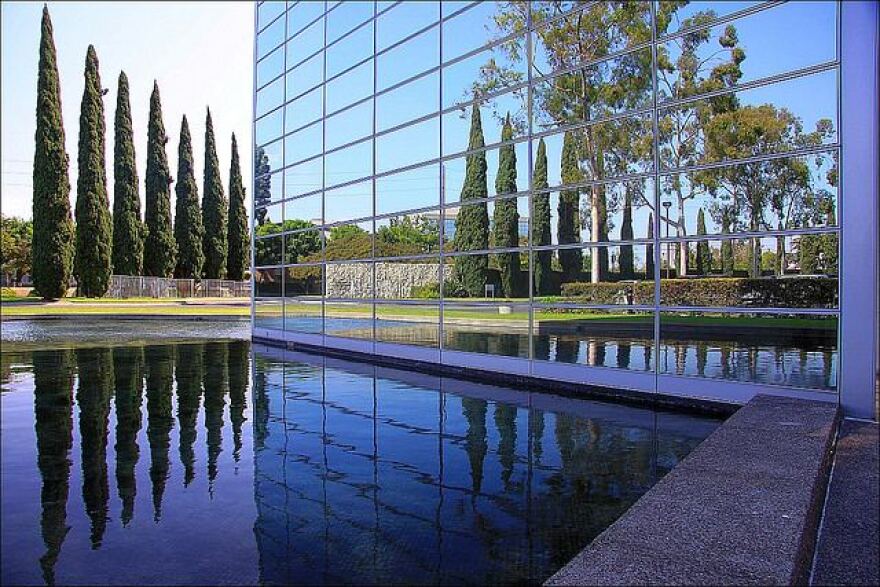 Stories like these are only possible with your help!
Your donation today keeps LAist independent, ready to meet the needs of our city, and paywall free. Thank you for your partnership, we can't do this without you.
What looked like a possibly just a few days ago became a reality today. "Crystal Cathedral Ministries, an Orange County landmark and megachurch founded by television evangelist Robert H. Schuller, filed for Chapter 11 bankruptcy Monday morning," reports the OC Registar.
$55 million in debt, today's filing by the mega-church is over $7.5 million owed to creditors who "filed lawsuits and obtained writ of attachment," according to a Senior Pastor Sheila Schuller Coleman in a statement.
Like with many organizations, keeping afloat was tough, thanks to the economy. "In January, the Crystal Cathedral announced it was laying off 50 workers and selling surplus property because of a precipitous drop in contributions," noted the LA Times. Earlier this year it canceled the "Glory of Easter" pageant, which attracted tens of thousands of people each year. The "Hour of Power," however, will be not be affected.
The Garden Grove church, which is also a tourist attraction, has 7,000 members.