Obamajam: These Are The Streets To Avoid This Week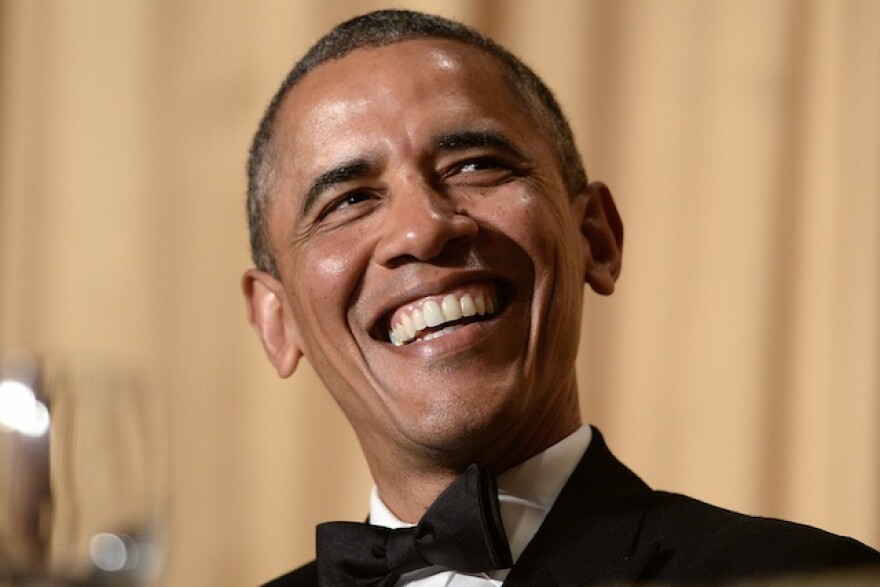 Stories like these are only possible with your help!
Your donation today keeps LAist independent, ready to meet the needs of our city, and paywall free. Thank you for your partnership, we can't do this without you.
Well, it looks like President Barack Obama will be making his rounds out to Los Angeles this week, which means Angelenos will be experiencing... Obamajam 2014.
Our President will be flying into LAX on Wednesday (and on the road during peak traffic) to make it in time for the USC Shoah Foundation's 20th anniversary dinner, according to LA Observed. Then on Thursday, he'll be making appearances at a Democratic National Committee fundraiser and other fundraisers, even trekking out to San Diego. He's expected to leave our City of Angels late Thursday morning.
The Beverly Hills Police Dept. released this list of streets to avoid:
Wednesday, May 7, 2014
4 p.m. to 6 p.m.: The area around Motor Avenue and Pico Blvd.
4 p.m. to 6 p.m.: The area around Pico Blvd. and Beverly Glen Blvd.
4 p.m. to 6 p.m.: The area around Santa Monica Blvd and Beverly Glen Blvd.
6 p.m. to 8 p.m.: The area around Sunset Blvd. and Beverly Glen Blvd.
6 p.m. to 8 p.m.: The area around Santa Monica Blvd. and Avenue of the Stars
Thursday, May 8, 2014
9 a.m. to 11 a.m.: The area around Santa Monica Blvd. and Avenue of the Stars
9 a.m. to 11 a.m.: All trucks driving down Wilshire Blvd. between Santa Monica and Avenue of the Stars
9 a.m. to 11 a.m.: The area around Pico Blvd. and Motor Avenue