NFL Owners Like Rams' Inglewood Stadium But Not Enough For It To Pass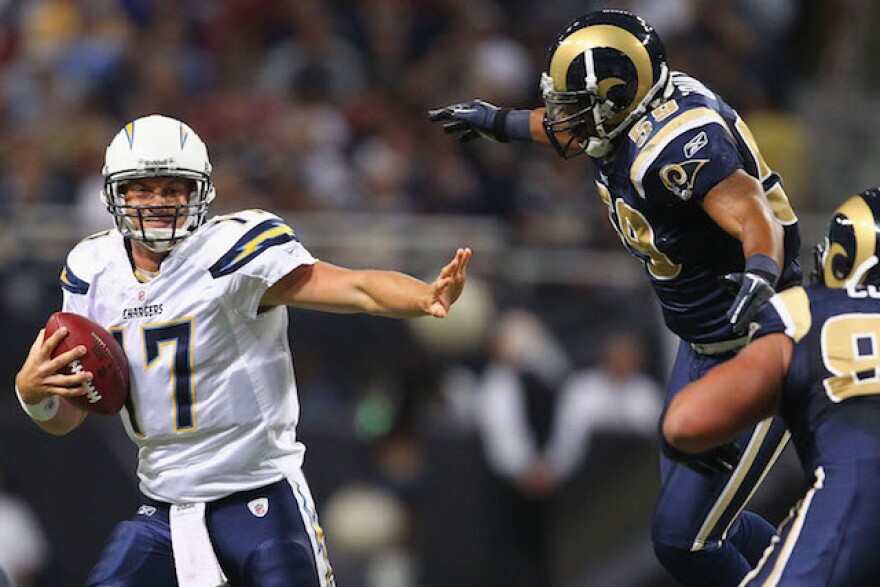 Stories like these are only possible with your help!
Your donation today keeps LAist independent, ready to meet the needs of our city, and paywall free. Thank you for your partnership, we can't do this without you.

The NFL owners held their first vote on the proposal to move a team to Los Angeles. The Inglewood stadium got the most votes, however, it didn't receive enough to move forward. At least not today.On Tuesday at the NFL meetings in Houston, the Inglewood stadium proposed by St. Louis Rams owner Stan Kroenke was favored by 20 out of the 32 owners, but did not receive the 24 votes needed to pass:
NFL owners completed their first vote. Neither project got required 24, but Rams/TBD in Inglewood gets more votes than Carson.

— Nathan Fenno (@nathanfenno) January 12, 2016
The vote came after the Committee on Los Angeles Opportunities, made up of six of the more influential team owners, separately voted 5-1 in favor of the rival Carson stadium plan put forth by both the San Diego Chargers and Oakland Raiders. The committee's recommendation was after Disney chairman Bob Iger gave a 45-minute pitch in favor of the plan, according to the Orange County Register. That must've been one hell of a PowerPoint. The lone dissent came from Kansas City Chiefs owner Clark Hunt, says ESPN.
The committee's recommendation, however, was merely just a recommendation, and today's vote didn't seem to hold enough sway with the rest of the owners.
A new twist, after much horse-trading between the owners, is that the Inglewood project would be one shared between the Rams and the Chargers. The idea was formally pitched by Cowboys owner Jerry Jones, according to the L.A. Times. It seems that, in the end, if either stadium gets approved by the NFL, the Chargers are certain to come to L.A.
While nothing has officially passed after today's action, it's a clear indication that the NFL is on its way back to Los Angeles. All three teams want to be here in time for the 2016 season, and these are the first steps.