This is an archival story that predates current editorial management.
This archival content was written, edited, and published prior to LAist's acquisition by its current owner, Southern California Public Radio ("SCPR"). Content, such as language choice and subject matter, in archival articles therefore may not align with SCPR's current editorial standards. To learn more about those standards and why we make this distinction, please click here.
NFL Owners Like Rams' Inglewood Stadium But Not Enough For It To Pass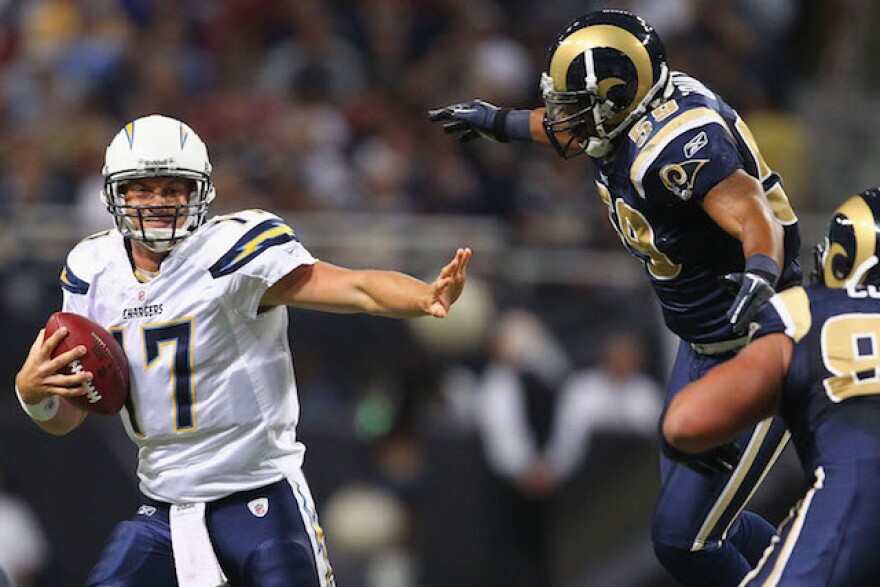 Our June member drive is live: protect this resource!
Right now, we need your help during our short June member drive to keep the local news you read here every day going. This has been a challenging year, but with your help, we can get one step closer to closing our budget gap. Today, put a dollar value on the trustworthy reporting you rely on all year long. We can't hold those in power accountable and uplift voices from the community without your partnership.

The NFL owners held their first vote on the proposal to move a team to Los Angeles. The Inglewood stadium got the most votes, however, it didn't receive enough to move forward. At least not today.On Tuesday at the NFL meetings in Houston, the Inglewood stadium proposed by St. Louis Rams owner Stan Kroenke was favored by 20 out of the 32 owners, but did not receive the 24 votes needed to pass:
NFL owners completed their first vote. Neither project got required 24, but Rams/TBD in Inglewood gets more votes than Carson.

— Nathan Fenno (@nathanfenno) January 12, 2016
The vote came after the Committee on Los Angeles Opportunities, made up of six of the more influential team owners, separately voted 5-1 in favor of the rival Carson stadium plan put forth by both the San Diego Chargers and Oakland Raiders. The committee's recommendation was after Disney chairman Bob Iger gave a 45-minute pitch in favor of the plan, according to the Orange County Register. That must've been one hell of a PowerPoint. The lone dissent came from Kansas City Chiefs owner Clark Hunt, says ESPN.
The committee's recommendation, however, was merely just a recommendation, and today's vote didn't seem to hold enough sway with the rest of the owners.
A new twist, after much horse-trading between the owners, is that the Inglewood project would be one shared between the Rams and the Chargers. The idea was formally pitched by Cowboys owner Jerry Jones, according to the L.A. Times. It seems that, in the end, if either stadium gets approved by the NFL, the Chargers are certain to come to L.A.
While nothing has officially passed after today's action, it's a clear indication that the NFL is on its way back to Los Angeles. All three teams want to be here in time for the 2016 season, and these are the first steps.
Cruise off the highway and hit locally-known spots for some tasty bites.

Fentanyl and other drugs fuel record deaths among people experiencing homelessness in L.A. County. From 2019 to 2021, deaths jumped 70% to more than 2,200 in a single year.

This fungi isn't a "fun guy." Here's what to do if you spot or suspect mold in your home.

Donald Trump was a fading TV presence when the WGA strike put a dent in network schedules.

Edward Bronstein died in March 2020 while officers were forcibly taking a blood sample after his detention.

A hike can be a beautiful backdrop as you build your connection with someone.