Missing Mt. Baldy Hiker Feared Hurt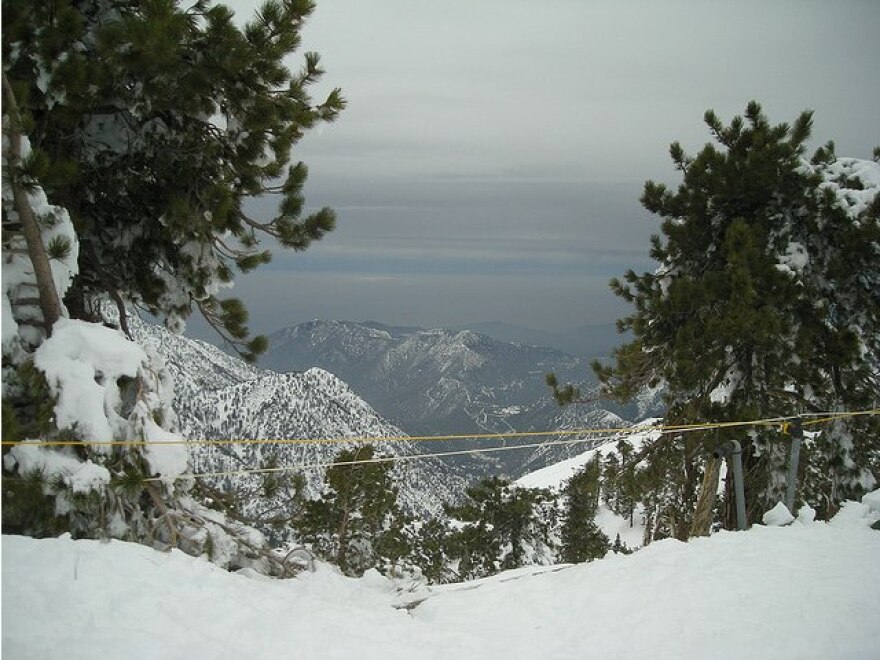 LAist relies on your reader support.
Your tax-deductible gift today powers our reporters and keeps us independent. We rely on you, our reader, not paywalls to stay funded because we believe important news and information should be freely accessible to all.
Michelle Yu, a 49-year-old experienced hiker, disappeared Sunday near Mt. Baldy in the Angeles National Forest as a winter storm hit the region. Yu had food and water for a one-day hike and was not dressed for the rain, wind and snow that hit the mountain Sunday night, reports KTLA.
Yu's vehicle was found at Mt. Baldy and Falls roads and authorities have been unable to reach her on her cell phone. According to KTLA, "hikers reported hearing a woman screaming from a canyon around 6 p.m. Sunday but they couldn't determine exactly where the voice came from." Authorities are concerned she may have fallen and been injured.
Search-and-rescue crews are continuing to look for signs of Yu. As conditions worsened last night, the team was temporarily stopped as, "strong winds blew rain sideways along the trails," reports KTLA.