Long Beach Considers Law to Allow Homeless to Sleep in Cars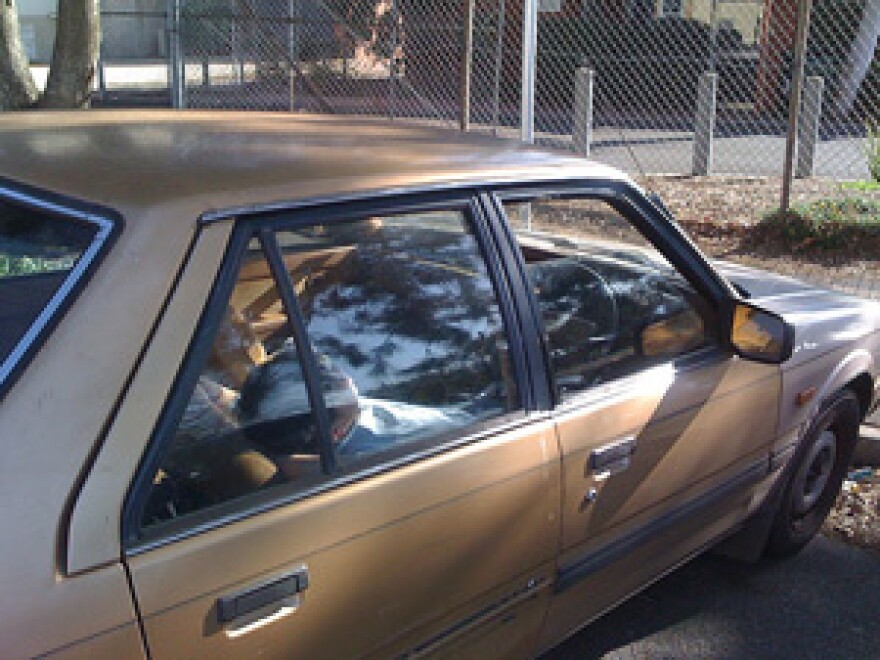 LAist relies on your reader support.
Your tax-deductible gift today powers our reporters and keeps us independent. We rely on you, our reader, not paywalls to stay funded because we believe important news and information should be freely accessible to all.
It's currently against the law to make a home of your car in Long Beach, but a proposal due to be discussed come September 1st at the City Council meeting would create "a new law that would allow "economic refugees" to legally sleep" in their vehicles, according to the Press-Telegram.This would permit individuals without a residence to park in predetermined zones, like on "municipal or industrial land, church parking lots or property owned community-based organizations" in order to "minimize the impact on residential areas." In order to not make this a car camp-out free-for-all, the proposal's author, councilman Dee Andrews suggests that city officials should determine "a variety of restrictions and safety implementations, including proof of prior residency in Long Beach before becoming homeless."
Andrews, who represents neighborhoods where homelessness and financial hardship are serious problems, hopes that this solution would allow people to get themselves back on their feet and off the street while not actually having to sleep on it.