Living in Sin: what's up with condoms? (and more)
LAist relies on your reader support, not paywalls.
Freely accessible local news is vital. Please power our reporters and help keep us independent with a donation today.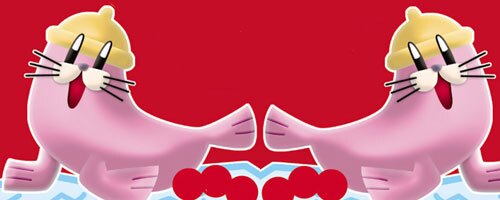 Dear Jen,
I've been happily attached to the same gal for over 15 years now, so my understanding of what goes on out there in humpity-bumpity land is limited to what I see from time to time on the internet. And what I see makes me wonder about a coupla things: what's up with condom use and pubic hair?
OK, condoms first. From what I see, everyone is slurping each other from top to bottom and poking about with tongues and fingers with no condom in sight. When it's finally time for the red meats to meet, on comes the latex raincoat--bang, bang, bang, for however long--and then off it comes just in time for the fella to splatter the chick with the seeds of life (...or death, as the case may be) over every curved inch of her body, within scant millimeters of where the worst damage can be done. Can you tell me what, exactly, is being protected against by this practice? Are not all the dangerous pitfalls of sexual conduct being flirted herewith, except for during the actual act Itself? I don't get it.
And pubic hair: is it comin' or goin' these days? For the longest time, pubes were few and far between on the little screen. Now I'm starting to see 5-o'clock shadows, if not virtual forests, showing up again in
the nether regions. I gotta say, I really missed the stuff and am delighted to see it making a comeback. Why would you say it disappeared in the first place? Do you think it's back, and will it stick around for awhile?
-No sé José
Jen's answers after the jump