LAX Face-Stabbing Suspect Says He Attacked Obama's 'Son'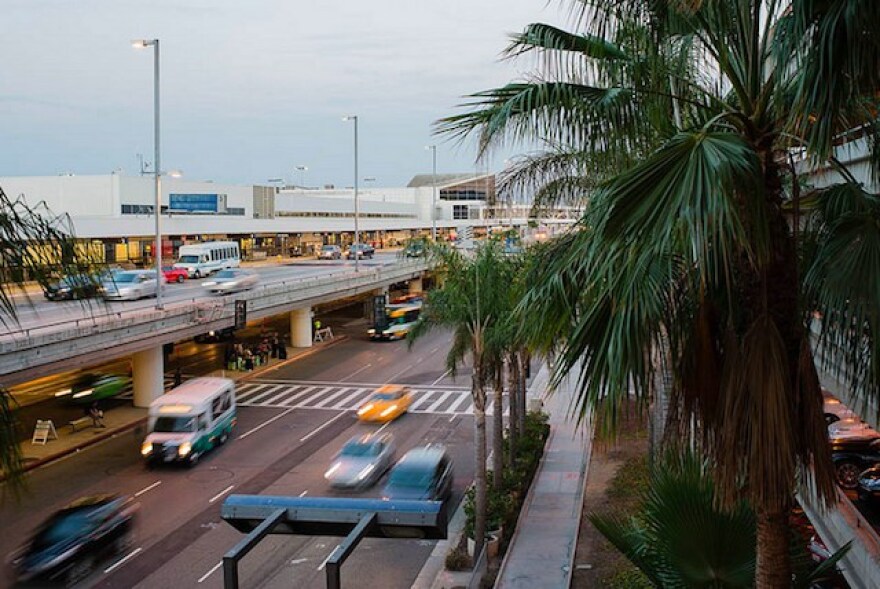 LAist relies on your reader support.
Your tax-deductible gift today powers our reporters and keeps us independent. We rely on you, our reader, not paywalls to stay funded because we believe important news and information should be freely accessible to all.
A suspect was arrested after allegedly stabbing a man he believed was President Barack Obama's son at LAX early this morning, authorities say.
The victim was waiting in his car for his brother to get off work at the airport around 12:30 a.m. when the stabbing occurred, NBC Los Angeles reports. He was curbside between Terminal 3 and the Tom Bradley International Terminal when an attacker came up to him and slashed his head and neck multiple times, and bit him on his shoulder.
The bloodied victim survived the attack and was rushed to a local hospital, the L.A. Times reports.
Two United Service Organizations employees spotted a man, 33-year-old Danny Lee Thomas, with a knife across the terminal and took to him to the Airport Police Station to be booked for attempted murder, according to KTLA.
Authorities believe Thomas was delusional because he thought the victim was Obama's son. However, the President doesn't have a son. They're not clear on what Thomas, who lives in Hollywood, was doing at the airport. He didn't have a ticket, and they're not sure if Thomas works at the airport.