This is an archival story that predates current editorial management.
This archival content was written, edited, and published prior to LAist's acquisition by its current owner, Southern California Public Radio ("SCPR"). Content, such as language choice and subject matter, in archival articles therefore may not align with SCPR's current editorial standards. To learn more about those standards and why we make this distinction, please click here.
LAist Dance Video Contest: Win Gwen Stefani Gift Bag
Support your source for local news!
Today, put a dollar value on the trustworthy reporting you rely on all year long. The local news you read here every day is crafted for you, but right now, we need your help to keep it going. In these uncertain times, your support is even more important. We can't hold those in power accountable and uplift voices from the community without your partnership. Thank you.
We've got a bunch of contests that we're rolling out. The first one is for a gift bag that we're seriously not worthy to offer.
Are you a Gwen Stefani fan? Do you know anyone who is a Gwen Stefani fan?
We have a limited edition gift bag that is so stuffed with cool Gwen Stefani stuff that you or your friend won't know what to do. You'll both probably die, which is why we hope that everyone who enters this contest throws together a will that grants this to us.
To win, all you have to do is go to YouTube, GoogleVideo, Buzznet, wherever, and find a great dance video. Either some kids dancing in their room, or a group of people dancing in the garage, or Bigfoot getting down in the woods.
When you find something killer, paste the URL in the comments of this post and put your real email address in the field provided (only LAist will be able to read it). Deadline is noon 12/28, and on December 29 we will announce the winner.
Details of what's in the bag after the jump...
Here's all thats in the magical bag:
Harajuku Lovers Black Tote Bag
Harajuku Lovers Key Chain (pictured, top)
Gwen Stefani Love.Angel.Music.Baby. 10 Inch Fashion Doll by Huckleberry Toys
Harajuku Lovers Gwen Waffle Knit Scoop Sweater (color & design to vary)
Harajuku Lovers Orange County Watch
"The Sweet Escape" Album
Harajuku Lovers Live DVD
Only 10 entries per person so only choose the best!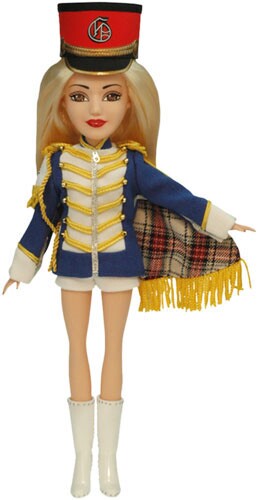 It's been many, many years since we saw this much snow in our mountains. Going up there right now isn't safe, but here are some places where you can enjoy the view and snap a pic.

April Valentine died at Centinela Hospital. Her daughter was born by emergency C-section. She'd gone into the pregnancy with a plan, knowing Black mothers like herself were at higher risk.

A look at years past when snows creeped into our citified neighborhoods, away from the mountains and foothills.

In the face of a drier future, that iconic piece of Americana is on its way out in Southern California.

Bob Gregory, 62, went missing the same day as Sands. His body was recovered near Mount Islip.