Hip Starbucks Barista Proves LAFD Twitter Works
LAist relies on your reader support.
Your tax-deductible gift today powers our reporters and keeps us independent. We rely on you, our reader, not paywalls to stay funded because we believe important news and information should be freely accessible to all.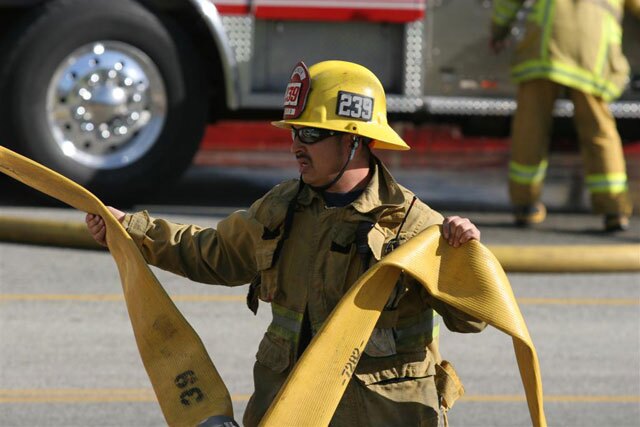 Photo by chuckmartel via Flickr
Now this is probably one of the coolest success stories of government communicating with the public efficiently. LA Fire Department Spokesman Brian Humphrey writes at their blog about overhearing a Starbucks Barista using Twitter to find out what passing fire trucks are up to:
Enjoying an off-duty cup of coffee with LAFD spokesman Ron Myers the other day, we soon heard the familiar sound of our colleagues responding to a distant emergency. Not thinking too much of it (there are an average 2,104 LAFD responses each day), we heard a customer wonder aloud where the sirens were headed. Ron and I nearly choked on our coffee simultaneously when the barista, glancing at her cell phone, answered confidently "It probably isn't anything major, or the LAFD would have Twittered about it".

Ah, the magic of direct information management - and even more so, a helpful apron-wearing participant of our 'LAFD Everywhere' initiative.

She still may be wondering why two strange men returned happily to fill her tip jar, but it was clearly our pleasure to know LAFD messages were reaching *exactly* who and where we had hoped.


LAist interviewed Humphrey last year
about the department's social media initiatives. LAist also uses Twitter,
you can follow us here
.