L.A. County Inmates Awarded $740,000 For Suffering Fractured Bones, Seizures From Deputy Abuse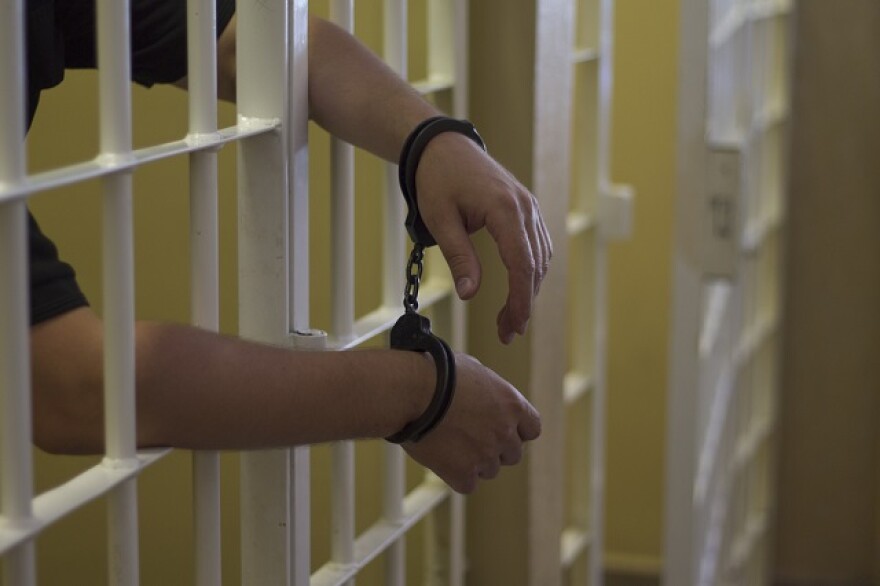 LAist relies on your reader support.
Your tax-deductible gift today powers our reporters and keeps us independent. We rely on you, our reader, not paywalls to stay funded because we believe important news and information should be freely accessible to all.
L.A. County inmates who sustained severe injuries including seizures and fractured skulls from an altercation with deputies in 2008, were awarded $740,000 in general damages. The trial which spanned five weeks ended yesterday when the jury found 27 deputies liable for using excessive force on prisoners, according to KABC.
In August 2008, deputies allegedly ordered the inmates to leave their cells at Men's Central Jail so they could sweep them for drugs and weapons; however, the inmates refused, and violence ensued. KPCC reported that that the inmates were actually protesting the conditions in prison and allegedly used pieces of porcelain from broken sinks and toilets to hurl at the deputies. Also, the inmates' lawsuit claimed the deputies were using excessive force as retaliation for the death of Deputy Juan Escalante that same month when he was shot by gang members, reported The Los Angeles Times.
The plaintiffs claimed that the deputies beat them and used Tasers on them while they were unconscious, and 19 were rushed to the hospital after having seizures and broken bones, including fractured eye sockets.
The officers testified they were afraid the prisoners had weapons. KPCC reported:
"The inmates in the 3100 and 3300 units are the most violent in the L.A. County Jail system," testified Sgt. Matt Onhemus, one of the defendants in the case.
The five inmates awarded the damages will receive $90,000 to $200,000 each. KPCC had reported it would be a total of $840,000 instead of the $740,000 other outlets reported.