Jesca Hoop @ Hotel Cafe, 1/8/08
Stories like these are only possible with your help!
Your donation today keeps LAist independent, ready to meet the needs of our city, and paywall free. Thank you for your partnership, we can't do this without you.
Last Tuesday, local singer/songwriter Jesca Hoop (MySpace), whose album Kismet was number one on Nic Harcourt's Top Ten Albums of 2007, performed at the Hotel Cafe in Hollywood.
Opening for Hoop were KS Rhoads (MySpace), Rie Sinclair (MySpace), and HoneyHoney (MySpace), featuring Wendy Wang from The Sweet Hurt (MySpace).
Hoop was scheduled to again perform tonight at the Hotel Cafe, but according to the venue's website, "Due to illness, Jesca Hoop has postponed her show." She's now rescheduled to perform on February 5th.
More photos after the jump.
Jesca Hoop:
HoneyHoney:
Rie Sinclair:
KS Rhoads: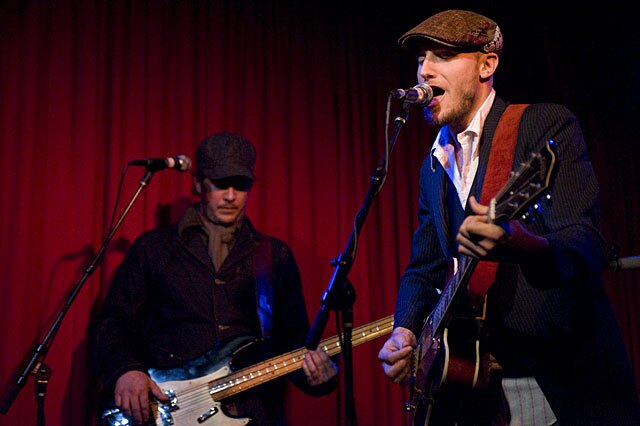 Special thanks to Jesca Hoop and the Hotel Cafe.