I Have The Hots for Someone Who's Taken
LAist relies on your reader support, not paywalls.
Freely accessible local news is vital. Please power our reporters and help keep us independent with a donation today.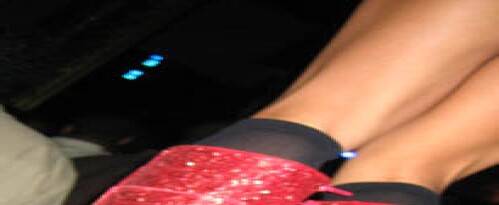 Emails that get sent to thelaist at gmail dot com sometimes get answered on the site, so be careful
Tony,
I know you're the hardest working man in show business, but I'm at my wits end and feel as though I have no other resource for wise advice. For the longest time, I never believed the saying, "You will meet someone once you stop looking..." Lately, I have been so busy with so many different things that I have forgot all about the game.
Last Saturday night, while out with co-workers and roommates of co-workers, I realized someone perfect for me has been right in front of me all along. The kicker, she is dating some dude she never sees, who has a job cleaning the Red Line cars at night or some nonsense like that. Good women here in The Valley are few and far between. This girl made me forget about the "one I thought I would never forget about" and after having my heart removed via my ass numerous times, I feel as though I need to make every effort to make this a success.
I have been blessed/cursed as the "nice guy" for the better part of my life, but Raquel and I get along very well and I think if I had woken up a month or two earlier, things may have gone differently. What's a guy to do?
Cheers,
Ted in Tarzana