This is an archival story that predates current editorial management.
This archival content was written, edited, and published prior to LAist's acquisition by its current owner, Southern California Public Radio ("SCPR"). Content, such as language choice and subject matter, in archival articles therefore may not align with SCPR's current editorial standards. To learn more about those standards and why we make this distinction, please click here.
Scientists Are Working On A Breathalyzer For Weed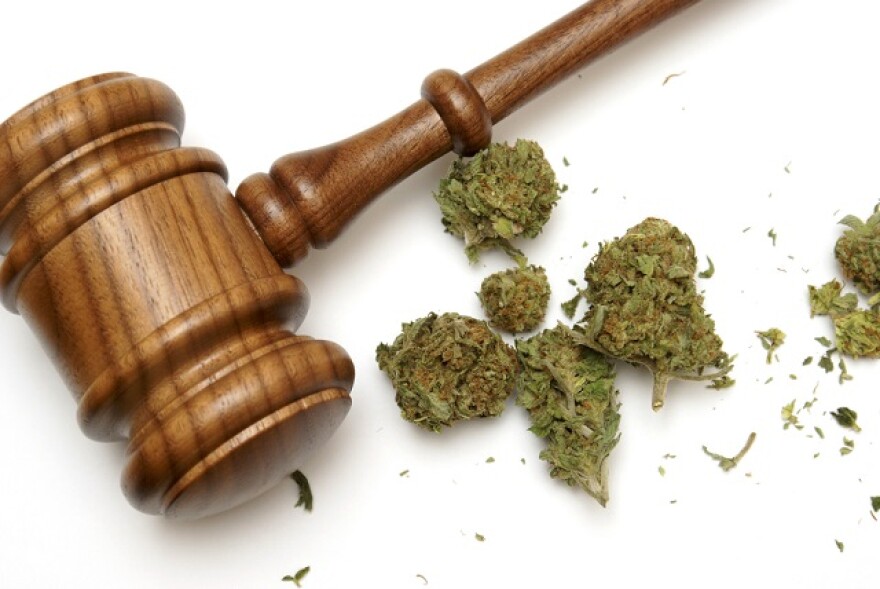 Before you read more...
Dear reader, we're asking you to help us keep local news available for all. Your financial support keeps our stories free to read, instead of hidden behind paywalls. We believe when reliable local reporting is widely available, the entire community benefits. Thank you for investing in your neighborhood.
Scientists are working on a test to figure out if you're stoned. A new study in the Clinical Chemistry medical journal revealed that taking a breath test could be a better alternative to the controversial THC-blood test when toking-and-driving.
So what's wrong with the THC-blood test? Cheech and Chong would tell you lots. It's problematic because it's the standard procedure in most states. A regular toker would have THC detected in his or her bloodstream anywhere from two to seven days, long after that weekend party and when you're back slaving away at your nine-to-five job. It makes it harder to pinpoint the exact time the person used the drug according to California NORML. Washington passed a measure in Dec. 2012 allowing recreational marijuana use; however, in exchange to encourage voters to pass the law, they also tacked on a measure that would make it illegal to drive with a THC blood content of 5 nanograms per milliliter. That's a minute amount. The Oregonian reported:
"There's no science behind that number," said Dave Slack, owner of the Vancouver medicinal marijuana dispensary Releaf MM. "We're talking such a minute amount to make most patients basically criminals."
Researchers from the recent study took breath samples from chronic marijuana users and occasional ones after smoking THC joints. Among the chronic users, all of the breath samples tested positive for drug usage almost an hour later; however, after four hours, only one sample was positive. With the occasional smokers, nearly 91 percent of the samples were positive near the one-hour mark, with one user having no detection of THC. They concluded that the breathalyzer could be a better option, but only for a time frame between half an hour to two hours.
However, a study reported in Feb. 2012 found that people who smoked pot and went behind the wheel were twice as likely to get into car crashes versus the sober ones, which isn't too surprising.
We'd like to hear Snoop Lion and Willie Nelson weigh in on this one.
Related stories:
Study Finds Safer Roads Are a Side Effect of Medical Marijuana Laws
Study: Stoned Drivers Are Almost Twice As Likely to Crash as Sober Drivers