Hawaii & Alaska Have Cheaper Gas?! CA's $3.845 Highest In US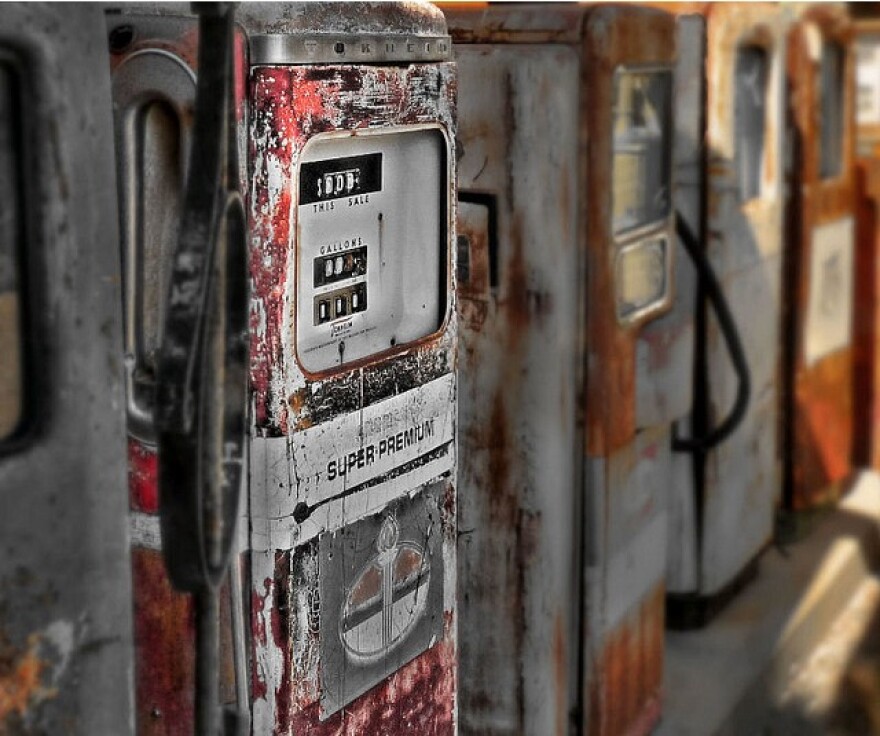 LAist relies on your reader support.
Your tax-deductible gift today powers our reporters and keeps us independent. We rely on you, our reader, not paywalls to stay funded because we believe important news and information should be freely accessible to all.
Need a fill up? Try Hawaii or Alaska. It's cheaper there. California's average price of $3.845 for a gallon of regular gas is the highest in the U.S. outranking even the states where fuel is almost always more expensive. Increasingly pricey oil and "the rigors of making California's clean-burning gasoline," are to blame, reports the LA Times.
According to AAA's daily fuel-price survey, Friday's painful average was more than 3 cents higher than the day before, pushing California into the undesirable top spot for the state with the most costly gas. Says the LA Times, "California has been hit harder than many other states by rising oil costs because its refineries use a significant amount of imported oil with a price based on Brent crude. And domestic crude from Alaska, which accounts for more than 15% of the state's oil supply, has been trading at about $116 a barrel, well above the U.S. benchmark grade."
And that number is expected to keep rising as unrest in the Mideast and North Africa continues, notes the LA Times. The last time CA gas prices were consistently higher than HI and AK was in 2008 with the highest pump price maxing out at $4.61 a gallon on June 19, 2008.
Telsa, anyone?