Harvard-Westlake Students Expelled for Cheating
LAist relies on your reader support, not paywalls.
Freely accessible local news is vital. Please power our reporters and help keep us independent with a donation today.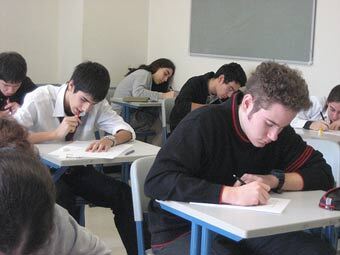 An academic and ethical scandal has jarred the staff and students at Harvard-Westlake school, as the consequences of cheating reverberate on the school's campus.
Six tenth-graders were expelled from the prestigious Valley private high school yesterday when administrators discovered they had enacted a plot to "steal Spanish and history tests by distracting teachers in their classrooms. The tests were then shown to several other students before midterm exams last month," reports KTLA.
Other students who may have had a part in the cheating by viewing the tests prior to the tests being administered face suspension. School officials were clued in to the cheating via an anonymous tip earlier this month.
With the pressure to perform at the top-rung level of academics and to go on to top tier colleges, today's high school student often finds themselves overburdened, and cheating might seem like the easiest solution.