Granada Hills Charter School Kills it at California Academic Decathlon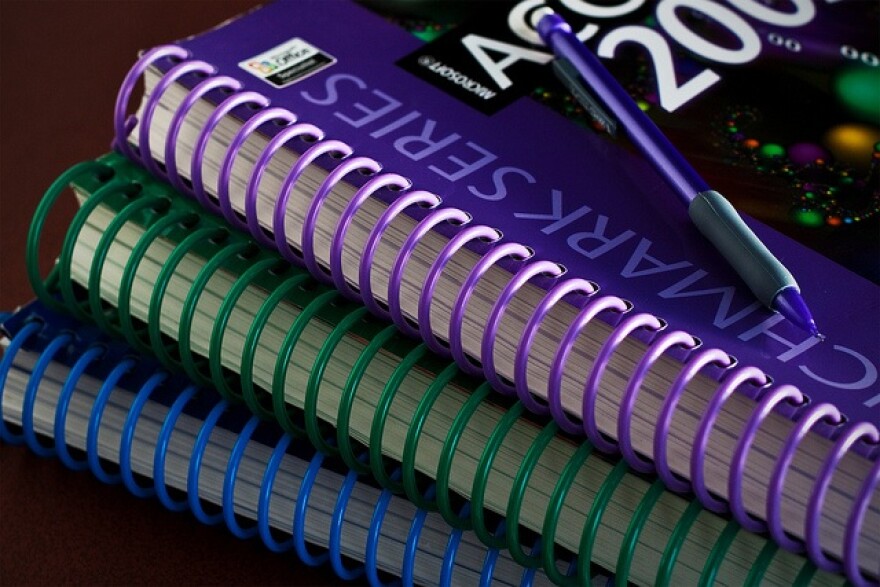 LAist relies on your reader support.
Your tax-deductible gift today powers our reporters and keeps us independent. We rely on you, our reader, not paywalls to stay funded because we believe important news and information should be freely accessible to all.
In the midst of what seems like a non-stop string of scandals involving L.A. schools and teachers, it's refreshing to hear that local classrooms are still doing something right -- kids from Granada Hills Charter High School won the California Academic Decathalon on Sunday.

The Huffington Post reports that the competition pitted 64 team from schools across the state against each other in activities like essay-writing, prepared and impromptu speeches, and rapid-fire quizzes. The contest lasts for two days.
The Granda Hills team consisted of students Lev Tauz, Sean Wejebe, Hamidah Maumuch, Christian Koguchi, Priscilla Liu, Kimberly Ly, Jimmy Wu, Stella Lee and Julia Wall. They've been working together since June, and according to the Daily News, they often spend up to ten hours a day preparing for the competition.
Not to make you feel like a slacker or anything.
Following their win, the teenagers will now head to the next level of competition in New Mexico.