This is an archival story that predates current editorial management.
This archival content was written, edited, and published prior to LAist's acquisition by its current owner, Southern California Public Radio ("SCPR"). Content, such as language choice and subject matter, in archival articles therefore may not align with SCPR's current editorial standards. To learn more about those standards and why we make this distinction, please click here.
Granada Hills Charter School Kills it at California Academic Decathlon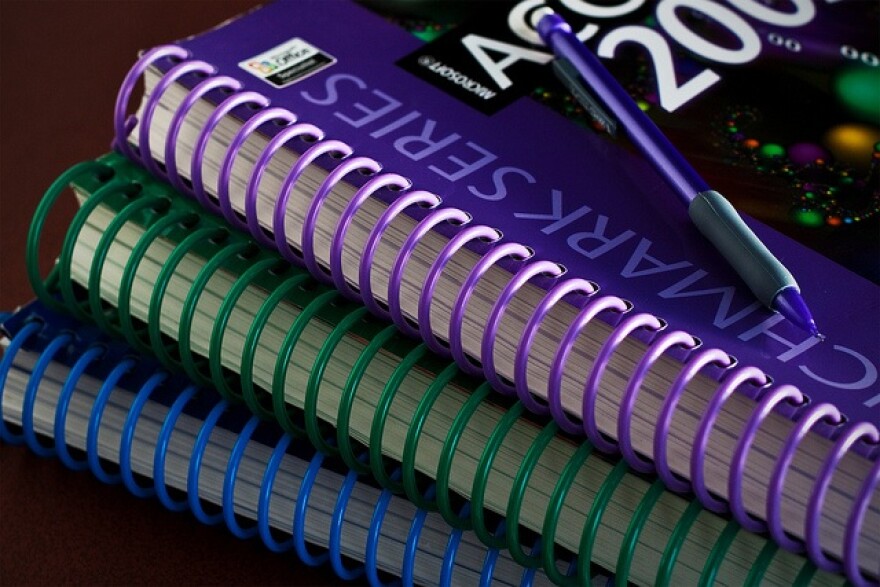 Support your source for local news!
The local news you read here every day is crafted for you, but right now, we need your help to keep it going. In these uncertain times, your support is even more important. Today, put a dollar value on the trustworthy reporting you rely on all year long. We can't hold those in power accountable and uplift voices from the community without your partnership.
In the midst of what seems like a non-stop string of scandals involving L.A. schools and teachers, it's refreshing to hear that local classrooms are still doing something right -- kids from Granada Hills Charter High School won the California Academic Decathalon on Sunday.
The Huffington Post reports that the competition pitted 64 team from schools across the state against each other in activities like essay-writing, prepared and impromptu speeches, and rapid-fire quizzes. The contest lasts for two days.
The Granda Hills team consisted of students Lev Tauz, Sean Wejebe, Hamidah Maumuch, Christian Koguchi, Priscilla Liu, Kimberly Ly, Jimmy Wu, Stella Lee and Julia Wall. They've been working together since June, and according to the Daily News, they often spend up to ten hours a day preparing for the competition.
Not to make you feel like a slacker or anything.
Following their win, the teenagers will now head to the next level of competition in New Mexico.
Cruise off the highway and hit locally-known spots for some tasty bites.

Fentanyl and other drugs fuel record deaths among people experiencing homelessness in L.A. County. From 2019 to 2021, deaths jumped 70% to more than 2,200 in a single year.

This fungi isn't a "fun guy." Here's what to do if you spot or suspect mold in your home.

Donald Trump was a fading TV presence when the WGA strike put a dent in network schedules.

Edward Bronstein died in March 2020 while officers were forcibly taking a blood sample after his detention.

A hike can be a beautiful backdrop as you build your connection with someone.