"Go Topless Day" Is Returning To SoCal This August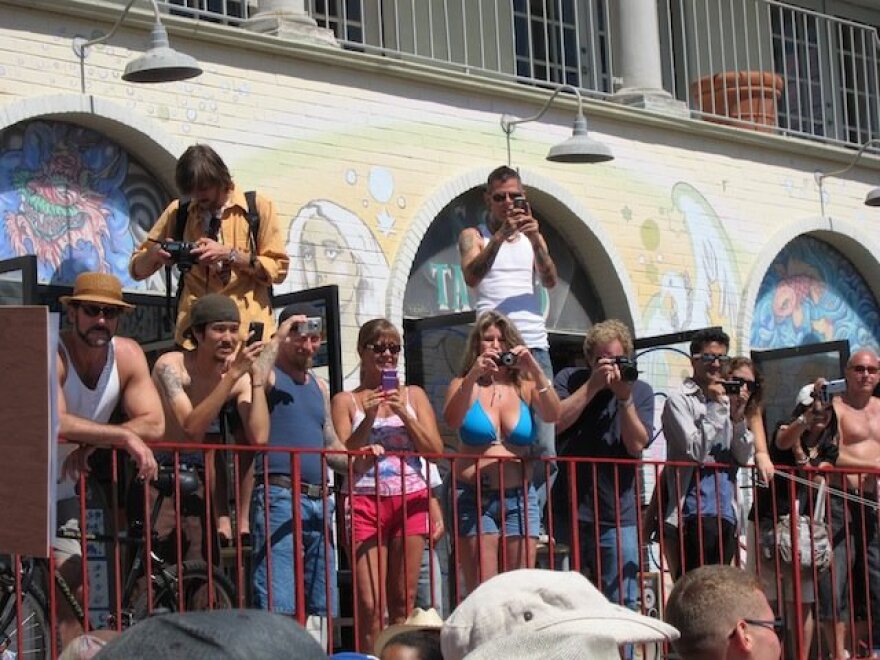 Stories like these are only possible with your help!
Your donation today keeps LAist independent, ready to meet the needs of our city, and paywall free. Thank you for your partnership, we can't do this without you.
Mark your calendars: Go Topless Day (just what it sounds like) is returning to Venice for the fifth year. The organizers announced that Sunday August 26 will be International Topless Day (h/t Yo! Venice!)
It's all about principles, people: "As long as men are allowed to be topless in public, women should have the same constitutional right. Or else, men should have to wear something to hide their chests" writes Rael, the founder of GoTopless.org.
Yo! Venice! says that the group (religion?) that organizes the event will be selling T-shirts and iPad and iPhone cases with what we are assuming will be some very NSFW images.
Related:
NSFW Photos: Women March Topless at Venice Beach for Equal Rights