This is an archival story that predates current editorial management.
This archival content was written, edited, and published prior to LAist's acquisition by its current owner, Southern California Public Radio ("SCPR"). Content, such as language choice and subject matter, in archival articles therefore may not align with SCPR's current editorial standards. To learn more about those standards and why we make this distinction, please click here.
Get Off My Yard: Hollywood Hills Residents Will Meet Tonight Over Issue of Tourists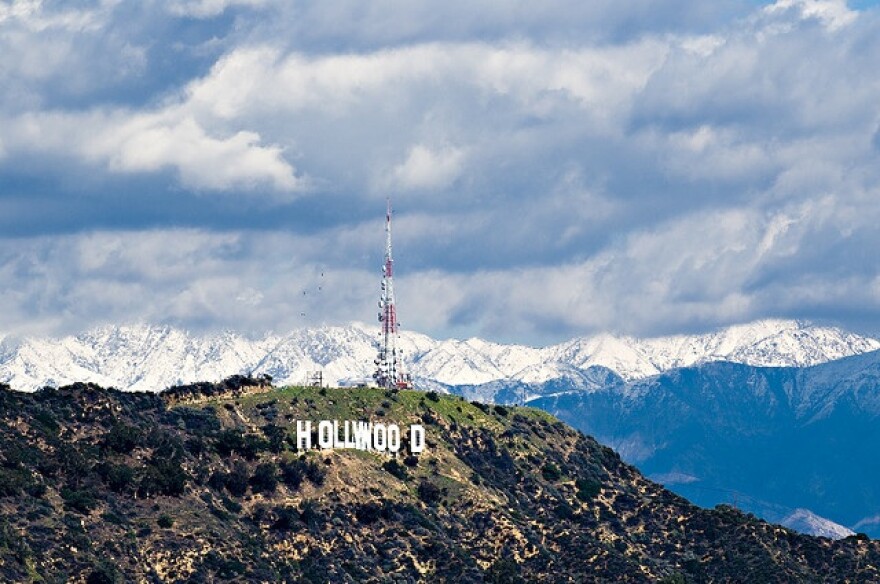 Support your source for local news!
The local news you read here every day is crafted for you, but right now, we need your help to keep it going. In these uncertain times, your support is even more important. Today, put a dollar value on the trustworthy reporting you rely on all year long. We can't hold those in power accountable and uplift voices from the community without your partnership. Thank you.
It's a well-known fact that tourists in L.A. are anxious to visit the Hollywood sign. But lately, with the aid of GPS devices and tour buses, an increasing number of out-of-towners have been finding their way to quiet residential streets in the Hollywood Hills.
According to NBC Los Angeles, those who live in the area are split down the middle about the issue. Some like the tourists, and think they should be encouraged to get as close to the sign as possible, while others feel that the congestion on the streets and litter left in their wake is irritating, if not outright dangerous.
To address the problem, City Councilmembers Tom LaBonge and Eric Garcetti are holding a community meeting today at 4:00 p.m. The meeting, which will take place at the Hollywood City Hall on Fountain Ave., is expected to draw residents on both sides of the issue.
It should make for a lively debate. A recent article in the L.A. Times suggested that the dispute has escalated to the point where "rival homeowners associations" are deliberately sabotaging each others' efforts to deal with tourists as they see fit:
Earlier this year one group of residents living in the area originally known as Hollywoodland erected signs that directed tourists to go to a small park at the intersection of Canyon Lake Drive and Mulholland Highway to take their pictures. Those signs mysteriously disappeared — with some in the neighborhood blaming members of a rival homeowners organization for taking them.


Cruise off the highway and hit locally-known spots for some tasty bites.

Fentanyl and other drugs fuel record deaths among people experiencing homelessness in L.A. County. From 2019 to 2021, deaths jumped 70% to more than 2,200 in a single year.

This fungi isn't a "fun guy." Here's what to do if you spot or suspect mold in your home.

Donald Trump was a fading TV presence when the WGA strike put a dent in network schedules.

Edward Bronstein died in March 2020 while officers were forcibly taking a blood sample after his detention.

A hike can be a beautiful backdrop as you build your connection with someone.