Get Off My Yard: Hollywood Hills Residents Will Meet Tonight Over Issue of Tourists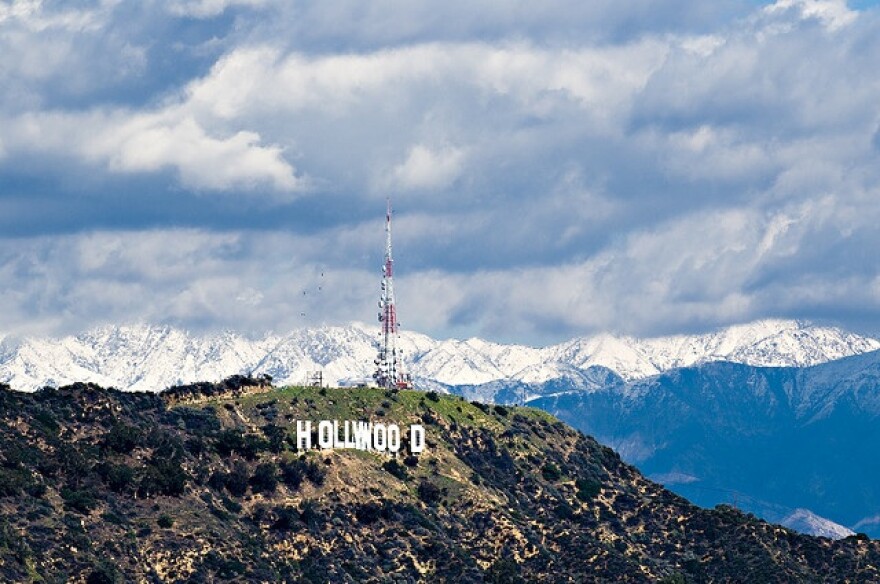 Stories like these are only possible with your help!
Your donation today keeps LAist independent, ready to meet the needs of our city, and paywall free. Thank you for your partnership, we can't do this without you.
It's a well-known fact that tourists in L.A. are anxious to visit the Hollywood sign. But lately, with the aid of GPS devices and tour buses, an increasing number of out-of-towners have been finding their way to quiet residential streets in the Hollywood Hills.
According to NBC Los Angeles, those who live in the area are split down the middle about the issue. Some like the tourists, and think they should be encouraged to get as close to the sign as possible, while others feel that the congestion on the streets and litter left in their wake is irritating, if not outright dangerous.
To address the problem, City Councilmembers Tom LaBonge and Eric Garcetti are holding a community meeting today at 4:00 p.m. The meeting, which will take place at the Hollywood City Hall on Fountain Ave., is expected to draw residents on both sides of the issue.
It should make for a lively debate. A recent article in the L.A. Times suggested that the dispute has escalated to the point where "rival homeowners associations" are deliberately sabotaging each others' efforts to deal with tourists as they see fit:
Earlier this year one group of residents living in the area originally known as Hollywoodland erected signs that directed tourists to go to a small park at the intersection of Canyon Lake Drive and Mulholland Highway to take their pictures. Those signs mysteriously disappeared — with some in the neighborhood blaming members of a rival homeowners organization for taking them.