World's Largest Lollipop (And Free Candy) Comes To The Grove This Weekend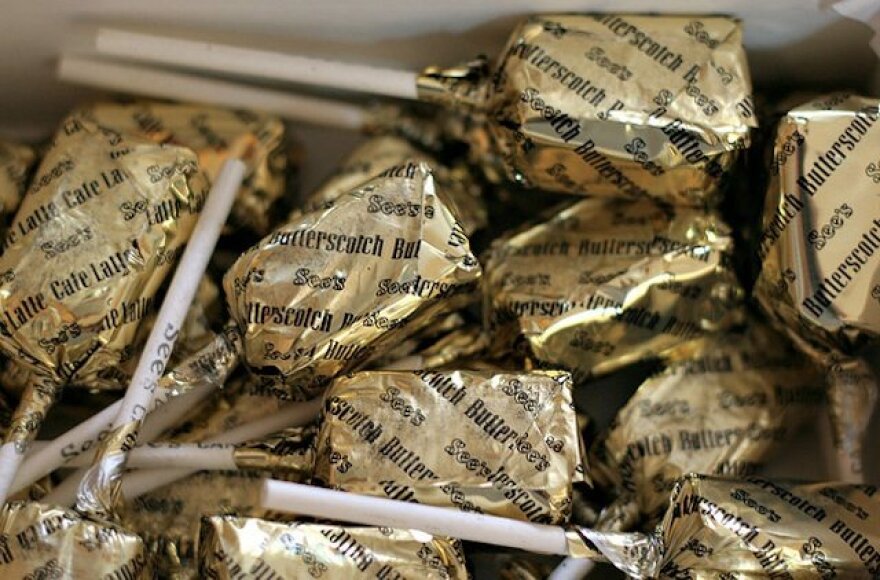 Stories like these are only possible with your help!
Your donation today keeps LAist independent, ready to meet the needs of our city, and paywall free. Thank you for your partnership, we can't do this without you.
See's Candy is one of Los Angeles' sweetest institutions, serving up treats made locally since 1921. The company prides itself on sourcing as many of its ingredients as possible from California, making many candies—including recipes created by the store's real namesake, Mary See—by hand, and employing a loyal workforce who stick with the company year after year.
This Saturday, the homegrown company will bring in a less-dainty treat into their Grove location: a 7,003-pound lollipop.
Says the L.A. Weekly:
According to the Guiness World Record, the chocolate-flavored lollipop was created around this time last year at the candy company's lollipop factory in Burlingame, California. The lollipop candy alone stands 4-feet and 8.75-inches in length, 3-feet and 6- inches in width, and 5-feet and 11-inches in height. The stick is 11-feet,10-inches tall. The recorded weight above reflects of the candy alone.
See's will be giving away free lollipops all day to customers who stop by at any of its 200 store locations nationwide. So don't be a sucker and miss out, eh?
Related:
A Tour Of The See's Candy Factory