Where To Find Free Wood-Fired Pizza Today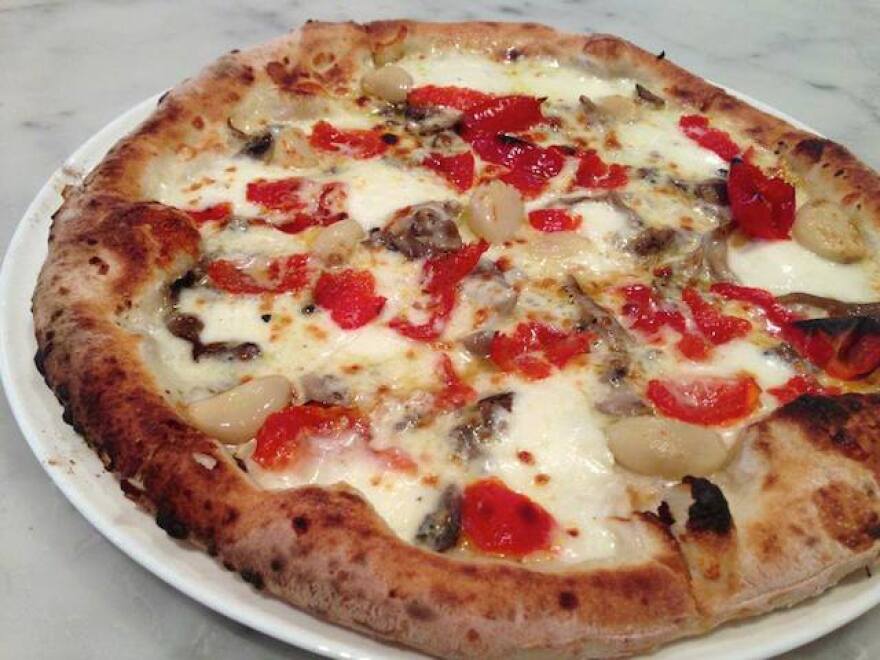 Stories like these are only possible with your help!
Your donation today keeps LAist independent, ready to meet the needs of our city, and paywall free. Thank you for your partnership, we can't do this without you.
A new location of Adam Fleischman's wood fired pizzeria, 800 Degrees, is opening in Santa Monica today. And to toast the occasion, they're offering a free pizza and soda to anyone that comes by.
Fleischman's the build-your-own-pizza restaurant concept currently has locations in Westwood and at the Tom Bradley International Terminal at LAX, with locations on the way in Downtown L.A. and Las Vegas.
Of course, there's no such thing as a free lunch. In order to get the freebie, you'll have to prove you shared the promo on Facebook, Twitter or Instagram. There's a one pizza limit per person, and the deal goes from noon to 10 p.m.
That should tide you over until the opening of the Umami chain owner's chocolate fried chicken joint.
800 Degrees' new location is at 120 Wilshire Boulevard in Santa Monica.