Downtown Is Getting An 85°C Taiwanese Bakery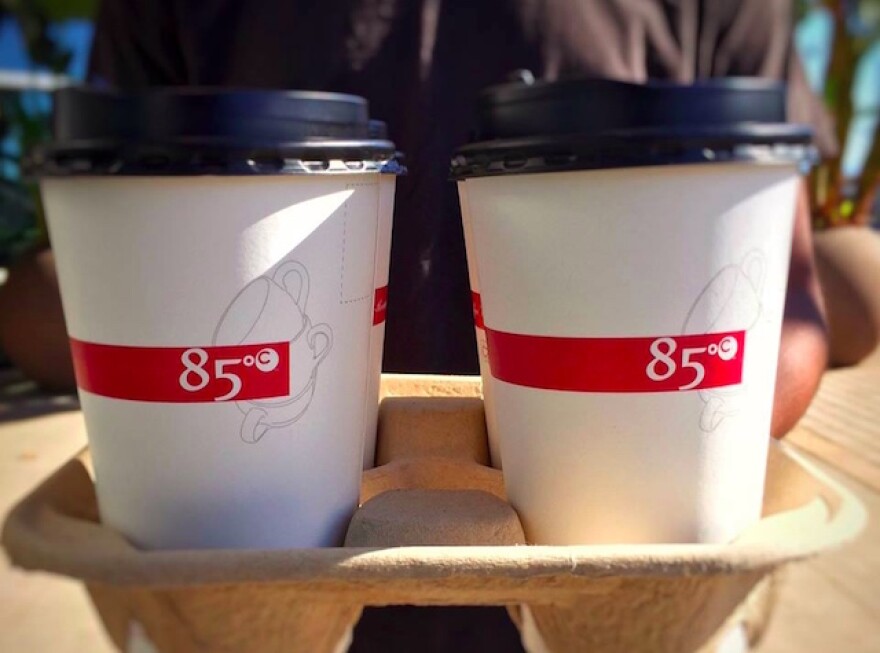 Stories like these are only possible with your help!
Your donation today keeps LAist independent, ready to meet the needs of our city, and paywall free. Thank you for your partnership, we can't do this without you.

Lovers of squid ink bread, egg tarts and taro pastries rejoice! An 85°C Bakery Cafe will be opening in downtown Los Angeles.The popular Taiwanese bakery and cafe will soon be setting up at the corner of Wilshire Boulevard and Hope Street, taking over the space of a recently departed Famima!! store. According to DTLA Rising, 85°C is expected to be open by June with at least two satellite locations within downtown also coming soon.
85°C has a dozen outposts throughout the greater L.A. area, but this marks their first expansion into Los Angeles itself. Long lines and mad rushes to get the freshest pastries fresh out of the oven are a common experience at each 85°C, and we wouldn't expect anything different at the new location, especially when it first opens.