Adrian Grenier Wants To Make Opening A Beer In L.A. Difficult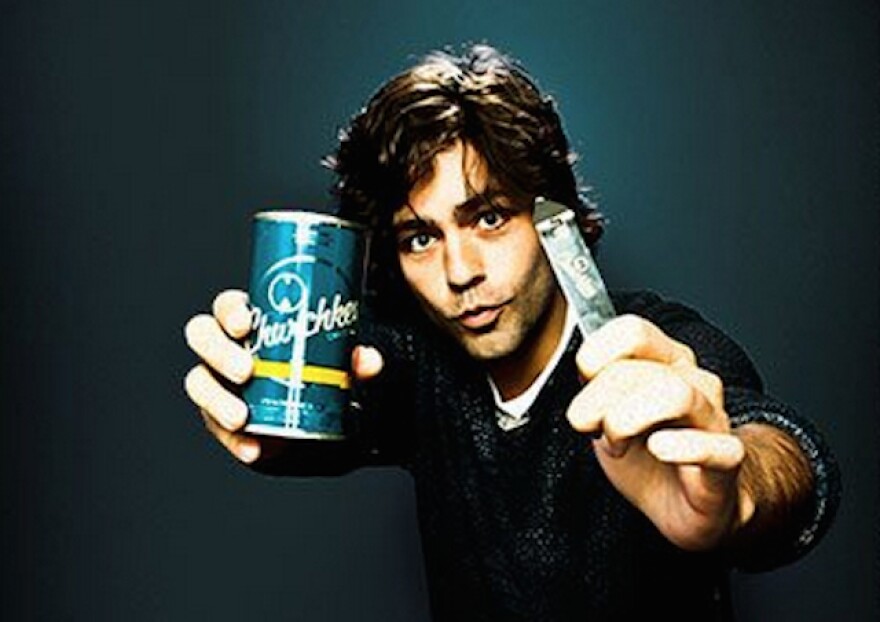 LAist relies on your reader support.
Your tax-deductible gift today powers our reporters and keeps us independent. We rely on you, our reader, not paywalls to stay funded because we believe important news and information should be freely accessible to all.

Adrian Grenier seems to think opening a beer in Los Angeles is easy, perhaps, too easy. Or we can only assume that's why the actor has just introduced L.A. to his Portland-based Churchkey Can Co. beer, which requires a churchkey tool to open. Not content with easy-to-open modern beer cans, the Entourage actor's craft beer cans must be punctured—not once, but twice—just like your grandparents used to do.
Co-developed by former Nike designer Justin Hawkins, the Churchkey Can Co. was launched in 2012 in the Pacific Northwest, after Grenier and Hawkins thought it would be cool to give a nod to the old-school design and packaging of mid-20th century American beer cans. The two were somehow surprised to find that no other craft breweries are using steel cans with flat-tops that require a tool.
While other beer companies are busy adding widemouth openings to make chugging easier, these cans are supposed to be a throw-back to 'simpler times' when people opened their beer with more effort and had to walk to school uphill both ways.
According to the L.A. Times, the Churchkey Can Co. beer does actually taste good, even if it does require a bit of muscle to open: "While it's tough to enjoy the subtle aroma through the triangular notch cut into the can's lid by the included churchkey opener, the brew's medium body and balanced bitterness make it fine sessionable option for backyard BBQs and pool parties."
Let's just hope someone brought a churchkey to the pool party.
Six-packs of the beer can now be found around Los Angeles—just in time for the upcoming release of the Entourage movie—for your can-opening and drinking enjoyment.