10 Places for Vegan Pizza in Los Angeles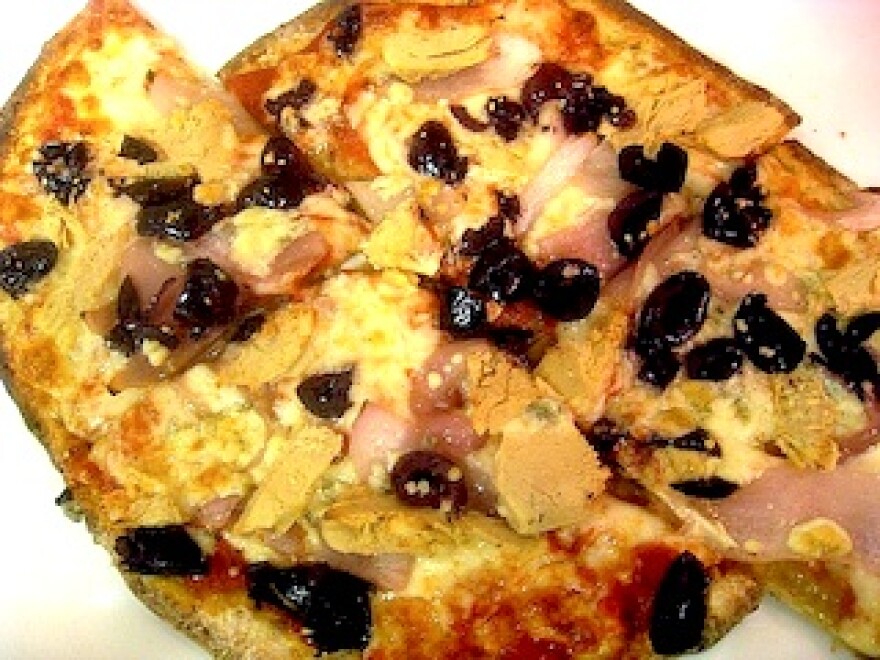 Time is running out to keep LAist funded.
It's the FINAL DAY of our June Member Drive and we are behind on our goal to keep local news strong for the coming months. Your support today keeps our reporters ready to meet the needs of our city. Plus, your gift's impact will be twice as strong because it will be matched dollar for dollar!
A circle of hand-tossed dough baked with a covering of gooey melted cheese and all sorts of tasty toppings...without any animal products? Yup, it's vegan pizza, one of the most-craved and talked-about adaptations of a traditionally dairy (and often meat) -centric comfort food. Vegan pizza is all over Los Angeles, though, and Your Daily Thread put together their list that features a total of ten places local places where you can get your 'za and stay vegan.Topping their list (get it, topping?) is Cruzer Pizza [LAist Story], the all-vegan pizza joint where one of the pies is named after a local vegan blogger, Quarry Girl. YDT also gives props to the pies at Pizza Fusion [LAist Story], Fresh Brothers, and Z Pizza, with smaller shout outs to spots that have vegan options on their menus, like Purgatory Pizza, Pizza Cookery, Masa, M Cafe de Chaya, A Votre Sante, and Native Foods.
What did they leave off? We noticed Lucifer's [LAist Story] was missing from the list--which is a sinful omission, since their toppings are incredible and they can make your pizza with vegan cheese. Let us know where else you go for vegan pizza in L.A.