Politicians, Mobile Vendors and Businesses Meet to Discuss the Future of L.A.'s Food Truck Policy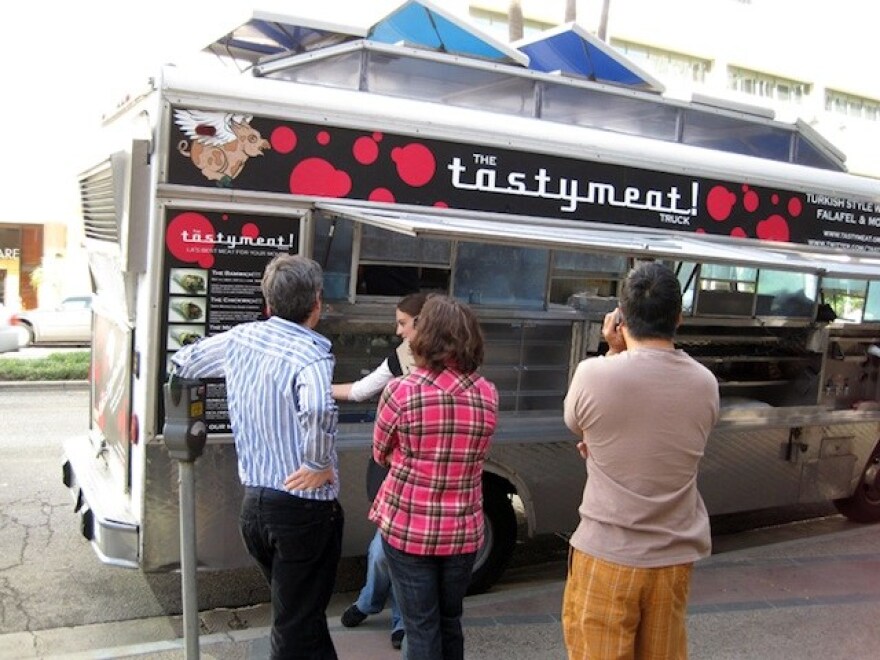 LAist relies on your reader support, not paywalls.
Freely accessible local news is vital. Please power our reporters and help keep us independent with a donation today.
Food trucks are nothing new and have been part of the Southern Californian culture for decades. In fact, an estimated 6,000 roam the streets of Los Angeles County today. But with their recent rise in popularity, specifically due to new gourmet ones, there have been impacts. Some of those impacts are about the law, such as illegally parking, and others are ethical, like parking a food truck smack dab in front of a restaurant.
Today a panel of the Los Angeles City Council met to talk about the issues and to take the first steps towards a solution, something restaurants, food truck operators and politicians all agreed on.
"This is the beginning of a series of meetings where we hope to come up with an equitable policy with everybody in the community," Councilmember Bill Rosendahl, the chair of the transportation committee, said in his opening remarks, in which he also noted his fondness for the Grilled Cheese Truck.