Extra, Extra - Only Billy Corgan Could Get Weirder
Stories like these are only possible with your help!
You have the power to keep local news strong for the coming months. Your financial support today keeps our reporters ready to meet the needs of our city. Thank you for investing in your community.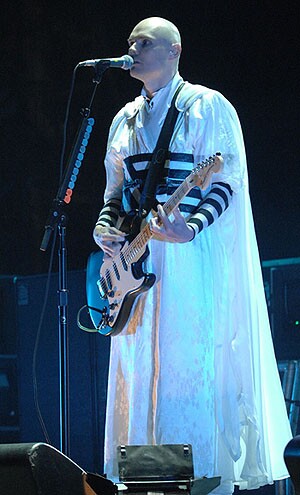 - Hey hippies, the world's largest wind energy conference and trade show ever is happening here in town - All American Patriots
- LAPD accused of beating up homeless - LAT
- Random two sentences out of today's LA Daily News: The 23-year-old star of "Teeny Tarts 4" and president of Hollywood-based Nautica Thorn Productions made a name for herself getting naked on camera. That name pushed her into mainstream consciousness recently as she appeared on the Fox reality show "My Bare Lady," which featured four porn performers trying to make it in London theater. - LA Daily News
- Bloggers save substitute teacher from 40 years in jail - BoingBoing
- Bright Eyes to play Hollywood Bowl with LA Phil - Pitchfork
- 81 year-old woman in Wilmington found with 100 rats and other "pets" - AP
- Cobra Snake goes to an 80s party - LA Weekly
- Anti-gang activist photographed flashing 18th Street Gang signs, while wearing an adorable hat - LA Weekly
- Lots of gangmembers have been taken off the streets in SoCal over the last few months - Reuters
- Fixit Ticket Tip: If you ever get popped for no front plate, instead of paying $15 to the LA Sheriff at the Vehicle Inspection Station, the CHP will inspect it for free. - Jalopnik
- Billy Corgan (pictured) and the new Smashing Pumpkins reveal their new look in Paris (video of Zero after the jump), but refuse to announce any LA tour dates - Myspace
photo by Ralf Heid via Flickr
Smashing Pumpkins - "Zero"