Wim Vandekeybus' Ultima Vez @ Royce
LAist relies on your reader support, not paywalls.
Freely accessible local news is vital. Please power our reporters and help keep us independent with a donation today.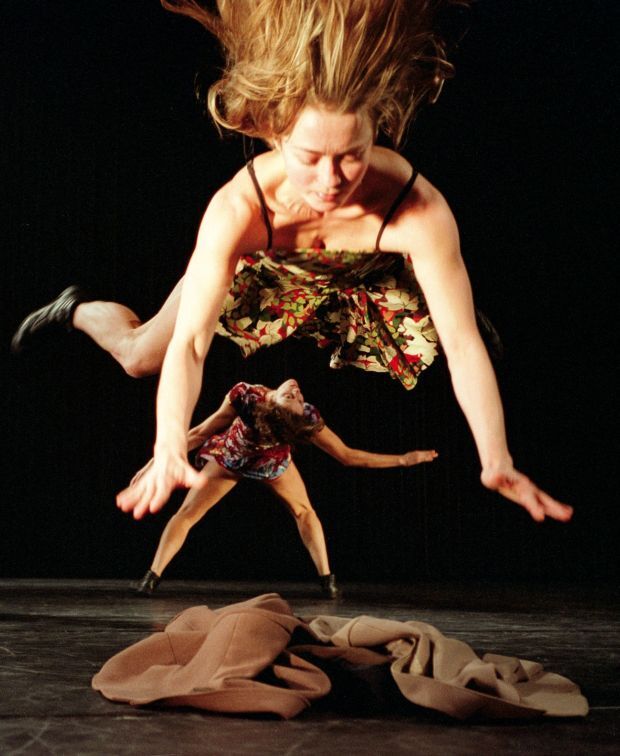 Photo by Jean-Pierre Stoop, courtesy of UCLA Live
Having broken into the international dance scene in 1987, Belgian choreographer/director/filmmaker Wim Vandekeybus is bringing a quasi-retrospective of his work to UCLA Live and Royce Hall for two performances of Spiegel on Friday and Saturday, May 2-3. Translating the title as "Mirror," the ninety minute intermissionless work includes excerpts from his groundbreaking What The Body Does Not Remember (1987) and six of his twenty subsequent creations. Performed by nine veteran company performers, recent members and the choreographer, himself, the work includes original music composed by some of Vandekeybus' collaborators: David Byrne, Pierre Mertens, Thierry De Mey, Marc Ribot and Peter Vermeersch.