Vampires to Dance in Westwood on Saturday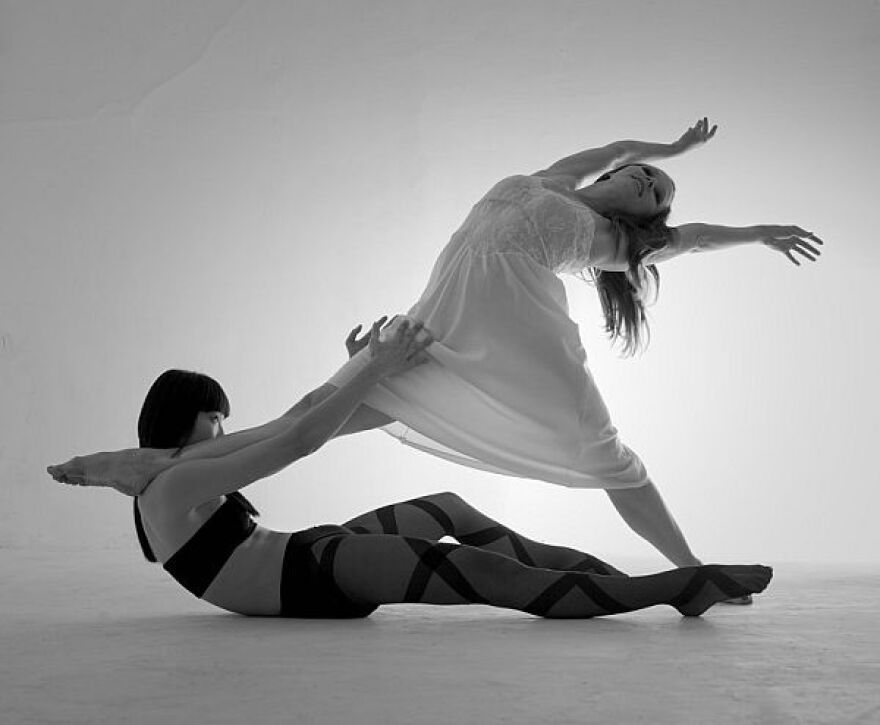 LAist relies on your reader support, not paywalls.
Freely accessible local news is vital. Please power our reporters and help keep us independent with a donation today.
Opening up the UCLA Live dance series for 2010/11 season is the local contemporary company, Helios Dance Theater, led by choreographer Laura Gorenstein Miller. The group is the first Los Angeles-based troupe to grace the Royce Hall stage in a decade and they will premiere the seasonally-inspired Beautiful Monsters this Saturday night!
Promotional materials describe the new work as a "haunting dance dreamscape [that] reveals the furious abandon of a body transformed by magic" and it is performed by seven of the best movers in the area. Presented for only one night, the evening includes an array of high profile collaborators: score by Hollywood film composer Paul Canteleon, stage backdrop painted by visual artist Sharon Ellis and a hand-drawn animated film by the choreographer's husband, Chris Miller. All of these Los Angelinos have lengthy film and TV accomplishments or a recognizable gallery and museum exhibition history. Possibly, all were enticed into this production's theme—a look at the pop-culture obsession with vampire mythology.