LAist relies on your reader support.
Your tax-deductible gift today powers our reporters and keeps us independent. We rely on you, our reader, not paywalls to stay funded because we believe important news and information should be freely accessible to all.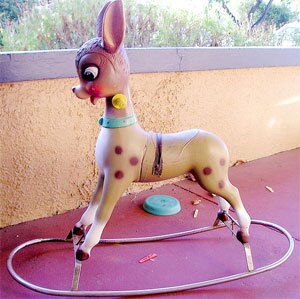 MAY 7
1833 -- Johannes Brahms BIRTHDAY
1840 -- Peter Ilich Tchaikovsky BIRTHDAY
1903 -- Bing Crosby BIRTHDAY
1961 -- Phil Campbell (Motorhead) BIRTHDAY
1972 -- Reginald Dwight legally changes his name to Elton Hercules John.
1972 -- Rolling Stones release Exile on Main Street
1973 -- George Harrison releases Give Me Love [Single]
1980 -- Black Sabbath, with vocalist Ronnie James Dio, begin a four night stand at London's Hammersmith Odeon Theater to promote Heaven & Hell
1994 -- Blur's Parklife goes to No.1 on the UK Charts
2003 -- Pete Townshend cleared on charges of possessing child pornographic images
Photo by superminx via Flickr