Small Talk: Driving up to Snow on Highway 2
LAist relies on your reader support, not paywalls.
Freely accessible local news is vital. Please power our reporters and help keep us independent with a donation today.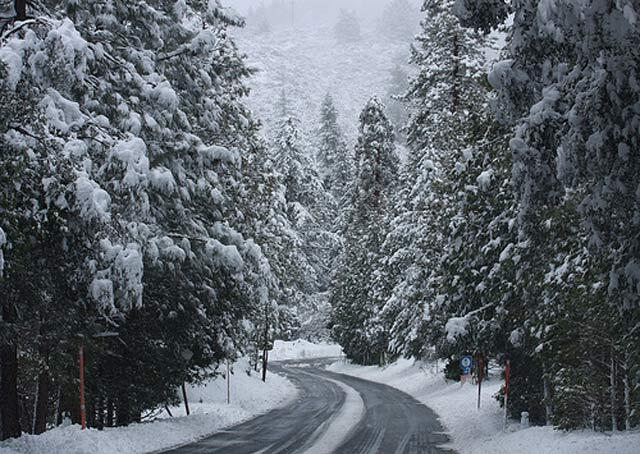 LAist Featured Photos contributor James Herman took advantage of the weather yesterday and drove up Highway 2 through the Angeles Crest just north of the 210 Freeway. Within less than a half hour, he hit snow. We decided to have a little chat with him about it...
Nice photos, what was like up there yesterday?
Thanks, I'm glad you enjoyed the photos! At the lower elevations, of course, it was raining--heavy at times--progressing to light flurries and then to moderate snowfall up near 5000 feet. Most of the drivers up there yesterday were in 4x4's (myself included), but even then the heavy, wet snow made for slick conditions. It was a fun atmosphere though...kids having snowball fights while snowboarders took to the steeper slopes.
How does one get there, just shoot up Highway 2?
Yep, we just drove up Highway 2 until we hit snow, which was around 4,000 feet (about 10 miles from the 210 Freeway). We were able to get 2 miles past Newcomb's Ranch, where the road became too trecherous to continue. Most folks turned around here, which is about 28 miles away from the 210 Freeway. It was odd though--it seemed like the road should have been closed above Newcomb's Ranch (as of 2pm, it was open), as it had not been plowed and was all but undriveable.