Naked Photos of Sasha Grey Found at Melrose and Fairfax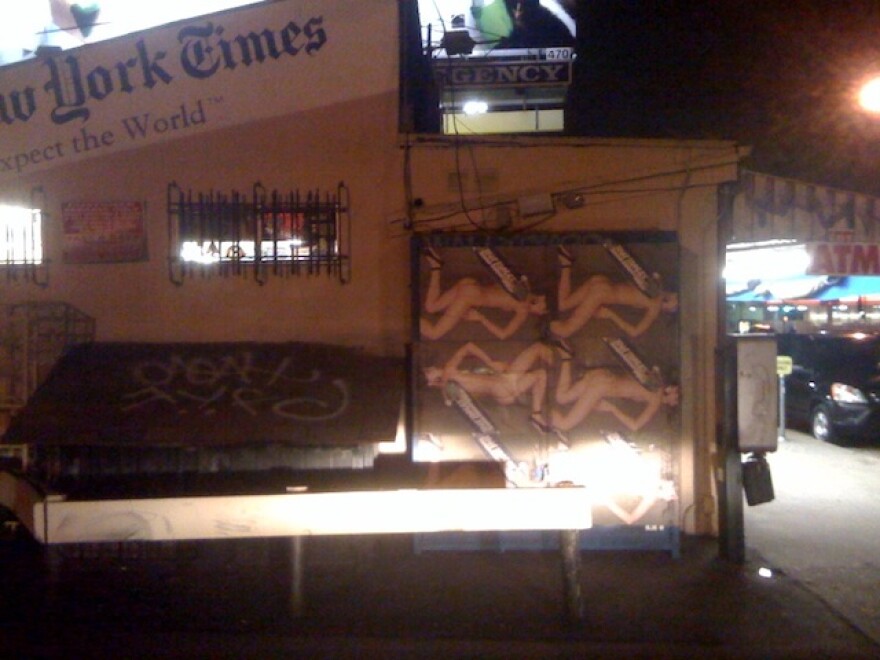 LAist relies on your reader support.
Your tax-deductible gift today powers our reporters and keeps us independent. We rely on you, our reader, not paywalls to stay funded because we believe important news and information should be freely accessible to all.
It's no Banksy, but these won't last long either. Poster-sized photos of adult superstar Sasha Grey laying naked went up on the streets of Los Angeles last night. Director and actor Kimberly Kane posted a few online -- it's in promotion of her beau Dennis McGrath, who has a photography opening this week.