LAist Interview: Meet Justin Angelo Morey, Lead Singer Of The Black Hollies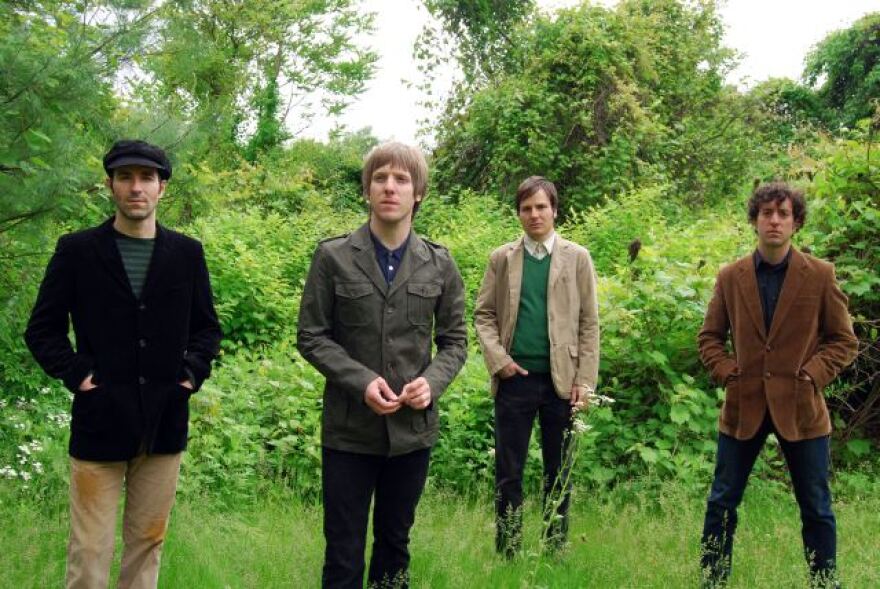 LAist relies on your reader support, not paywalls.
Freely accessible local news is vital. Please power our reporters and help keep us independent with a donation today.
For all of you who are bummed that you missed all of the glorious psychedelic freakout party that was the 1960s rock scene, fear not. Molding themselves in the image of the Yardbirds, the Zombies, and the Kinks, The Black Hollies are here to revive it.
Sprung out of Justin Angelo Morey's attic, these four New Jersey kids sound and dress like it's 1968. Bringing joy to all the those who thought that that ship had sailed. (Or who thought they would have to wait until a time machine was invented.) We caught up with Angelo Morey last night to talk about his new LP Softly Towards The Light, his influences, and Ace of Cakes. Here is some of what was said.
The Black Hollies - Gloomy Monday Morning