Kim Kardashian Kancels Kristmas Kards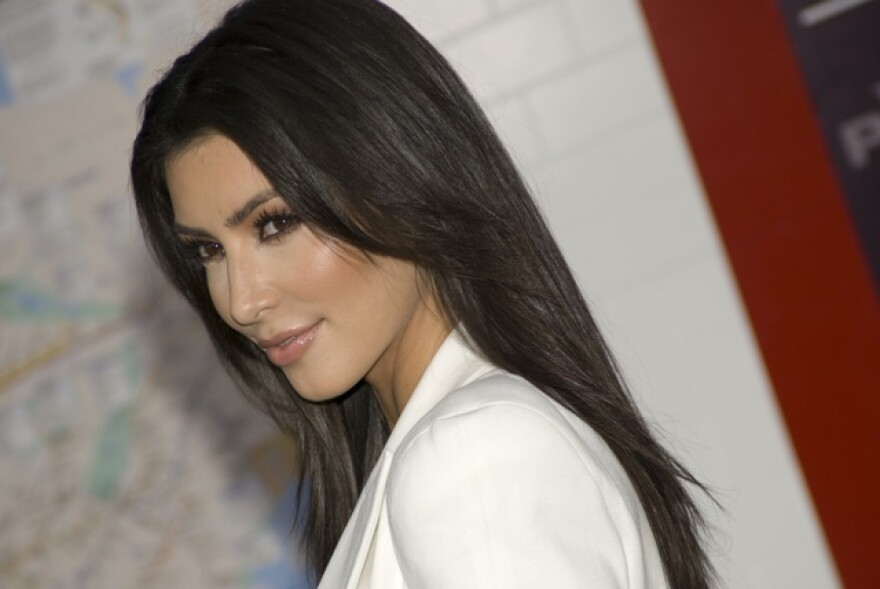 LAist relies on your reader support.
Your tax-deductible gift today powers our reporters and keeps us independent. We rely on you, our reader, not paywalls to stay funded because we believe important news and information should be freely accessible to all.
Kim Kardashian hasn't been garnering too much favor in the eyes of the nation lately. After force-feeding us her gaudy, overstuffed nuptials, she then filed for divorce just 72 days later, prompting an online petition asking E! to rid their network of the Kardashian family altogether.
But that's not the only repercussion Kim is feeling. Before filing for divorce, Radar Online reports that she ordered sample Christmas cards with her and her then-husband Kris Humphries' mugs splashed across the front, and she's now had to cancel the order in the wake of shame fanning out behind her failed marriage.
Kim had asked the stationary company to put together ten different options for the cards. It's a shame, really, because no doubt they would have been a veritable instruction on taste and refinement.