15,000 Masochistic People Audition for Simon Cowell's 'X-Factor'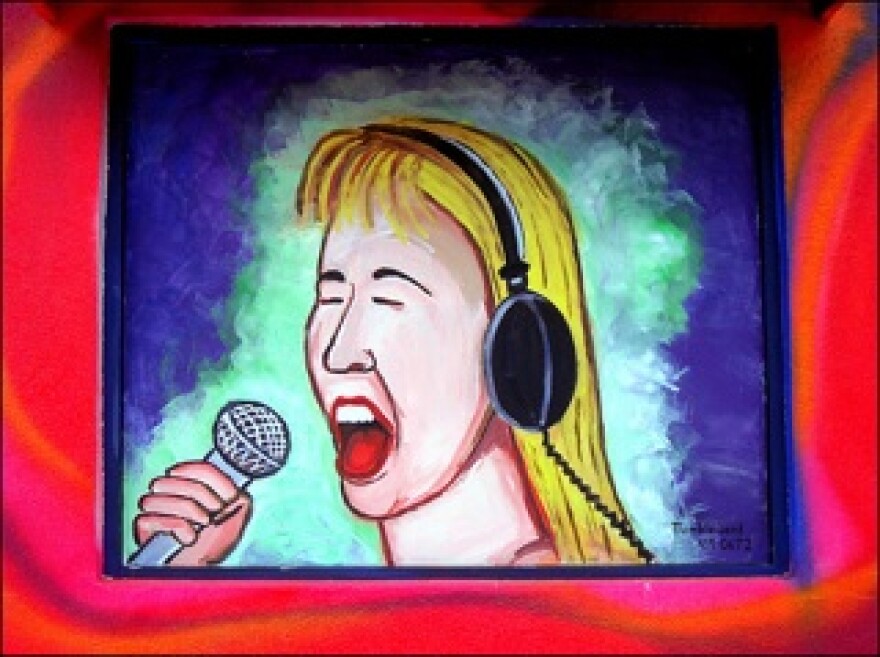 LAist relies on your reader support.
Your tax-deductible gift today powers our reporters and keeps us independent. We rely on you, our reader, not paywalls to stay funded because we believe important news and information should be freely accessible to all.
Looks like Simon Cowell doesn't have anything to worry about when it comes to his post-"American Idol" TV career. According to Entertainment Weekly, 15,000 people came out to the LA Sports Arena yesterday to audition for the acid-tongued judge's new show, "The X-Factor." The contest is a spin-off of the British show of the same name, which Cowell also judges. According to EW, contestants in the singing competition need to have "that certain, elusive je ne sais quoi" as well as a good voice (how these requirements differ from what "American Idol" looks for is a little unclear, but nevertheless...), and the winner of the U.S. version will land a $5 million recording contract with Sony.
EW reports that the crowd began arriving at the arena at 6:00 a.m., and went on to perform for producers of the show. Those who make it through the first round of cuts will go on to sing for the judges, including Cowell and record executive L.A. Reid. Jessica Simpson has confirmed that she's talked to the show's producers about being part of the four-judge panel, and the show's Wikipedia page, which was updated today, lists her as a judge, but no official confirmation has yet been released.