Hiding the 101 Freeway Beneath a Park (Part II)
LAist relies on your reader support.
Your tax-deductible gift today powers our reporters and keeps us independent. We rely on you, our reader, not paywalls to stay funded because we believe important news and information should be freely accessible to all.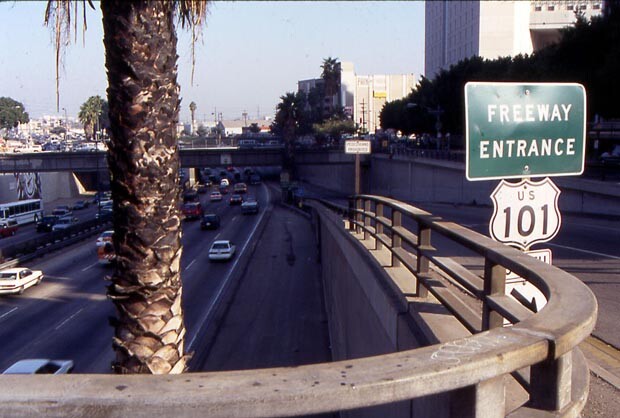 Saturday morning was the first community meeting to discuss the Hollywood Freeway Central Park. Meeting in an elementary school auditorium, like they do in the Simpsons, those that attended saw Assemblyman Mike Feuer, LA City Council President Eric Garcetti and others speak about this park and the story behind it.
In part I, I wrote about the failures of design in Los Angeles and a need to use architecture to embrace our 36 freeways. Before you continue to read about the details and statistics, make sure you've read about the value of this type of project on a larger scale.
The idea for the project starts on a simple need basis. The national average for public space in this country is around 6 acres per 1,000 citizens. Los Angeles, for the most part, is far below the average, with areas like the site of the proposed park hitting an absurd low of .5 acres per 1,000 residents. Two-Thirds of children in Los Angeles do not live near a park, playground or other safe place to play. By comparison, in New York City, 91% of children live within walking distance of a park.