This is an archival story that predates current editorial management.
This archival content was written, edited, and published prior to LAist's acquisition by its current owner, Southern California Public Radio ("SCPR"). Content, such as language choice and subject matter, in archival articles therefore may not align with SCPR's current editorial standards. To learn more about those standards and why we make this distinction, please click here.
DVD Tuesday: Break out the wallets!
Stories like these are only possible with your help!
You have the power to keep local news strong for the coming months. Your financial support today keeps our reporters ready to meet the needs of our city. Thank you for investing in your community.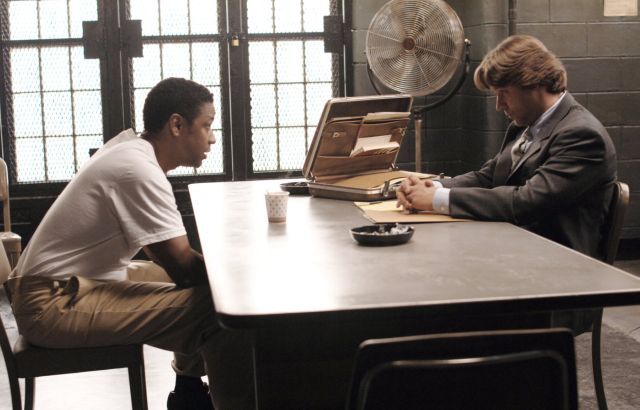 Photo courtesy of Universal
Wow! Most weeks I'm happy if there are a couple of new DVDs worth picking up. Today, I count at least eight that would be solid editions to any library. American Gangster may not have been the great film that many were expecting, but it was still solid studio fare. I'll say the same for Michael Clayton even though it inexplicably got better critical attention. Has Ang Lee ever made the same movie twice? Is he the most under-appreciated major director working today? Can you say the same thing about Paul Haggis--only in reverse? Having seen the Don Rickles special several times on HBO, let me tell you something--go buy it, you schmuck.
American Gangster (Two-Disc Collector's Edition)
Michael Clayton
Lust, Caution
In the Valley of Elah
Rendition
Margot at the Wedding
Redacted
Mr. Warmth: The Don Rickles Project
Walker: Criterion Collection
Terror's Advocate
Pierrot le Fou: Criterion Collection
Kurt Cobain - About a Son
Chaos
Spiral
Screamers
Helen Mirren at the BBC
German Expressionism Collection
Excellent Cadavers
Girl Boss Revenge
Europe's Big Top Circus Stars Live from Hippodrome!