Downtown L.A. is Getting a New Museum: Eli Broad Confirms Grand Avenue Location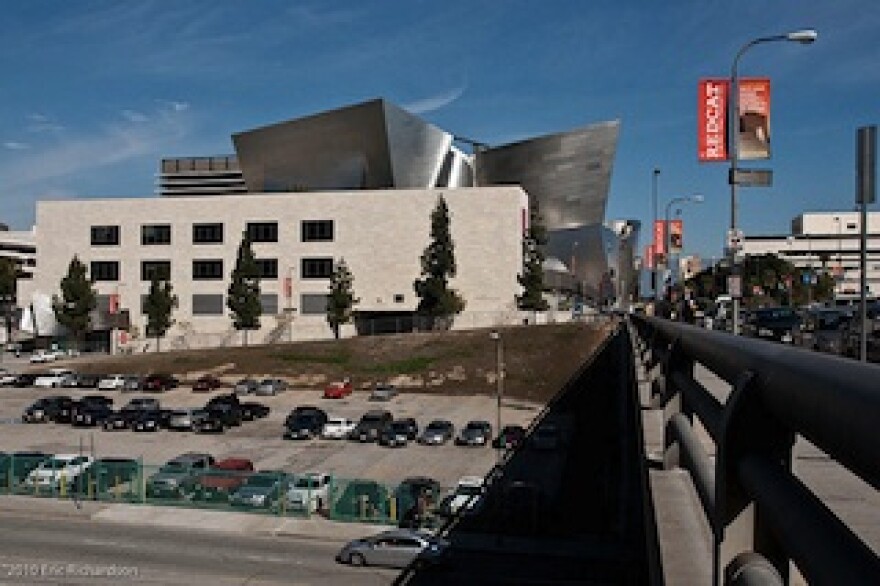 LAist relies on your reader support.
Your tax-deductible gift today powers our reporters and keeps us independent. We rely on you, our reader, not paywalls to stay funded because we believe important news and information should be freely accessible to all.
Philanthropist Eli Broad's plan to build a museum in downtown Los Angeles garnered its final approval this morning and it only took minutes after for Broad himself to say, yes, it's going to really happen. Construction for the Broad Collection, to be located on Grand Avenue next to Walt Disney Concert Hall and across the street from MOCA is scheduled to start in October, according to the LA Times.
Plans call for a "30,000 to 35,000 square feet of exhibition space, as well as offices, storage and a bookstore that could be shared by MOCA," explained blogdowntown earlier this month when Los Angeles County Supervisors approved the museum.