Does MOCA Need New Leadership?
LAist relies on your reader support.
Your tax-deductible gift today powers our reporters and keeps us independent. We rely on you, our reader, not paywalls to stay funded because we believe important news and information should be freely accessible to all.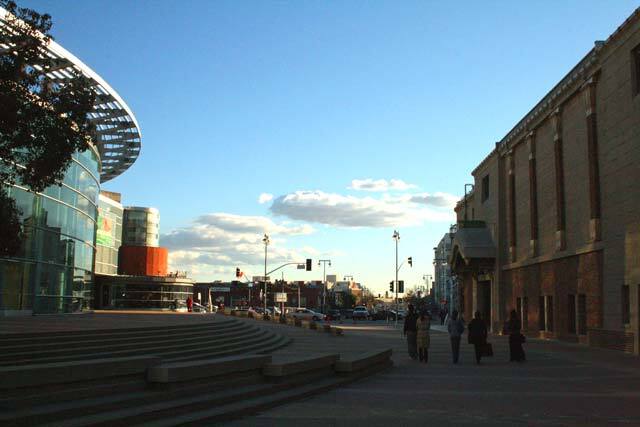 MOCA's Geffen Contemporary is leased from the City for $1 a year | Photo by pink_fish13 via the LAist Featured Photos pool on Flickr
MOCA's grim financial outlook is no secret, and although there has been public mobilization to help raise the profile of the museum's plight and show whoever will pay attention that Angelenos want their art, some see the changes that need to come as being more fundamental.
This weekend's LA Times featured an opinion piece by Tim Rutten, calling for officials from the City of Los Angeles to step in and for MOCA's board and top execs to be replaced. Calling the museum "one of the essential windows on the restless, searching, cosmopolitan creativity of this city's 21st century spirit," Rutten says that because MOCA's Geffen Contemporary sits on land leased from the City ("for $1 a year" no less) and that the City brokered the deal for their Grand Avenue facility, Los Angeles proper "has played a crucial role in MOCA since its inception 30 years ago."
With Mayor Villaraigosa and City Council President Eric Garcetti serving as ex-officio board members it seems to Rutten, and perhaps to others, that an intervention is not out of the question, and perhaps the most viable solution to the problem. Calling for them to "act on the public's behalf," and "as ultimate guarantors of the public's substantial interest in this critical cultural institution," Rutten takes his vision one step further and proposes that Villaraigosa and Garcetti demand the resignation of Thomas Unterman and David G. Johnson, MOCA's co-chairmen in order to jump-start the rescue process.