Ceremony Celebrating 65th Anniversary of 'It's a Wonderful Life' Today in Hollywood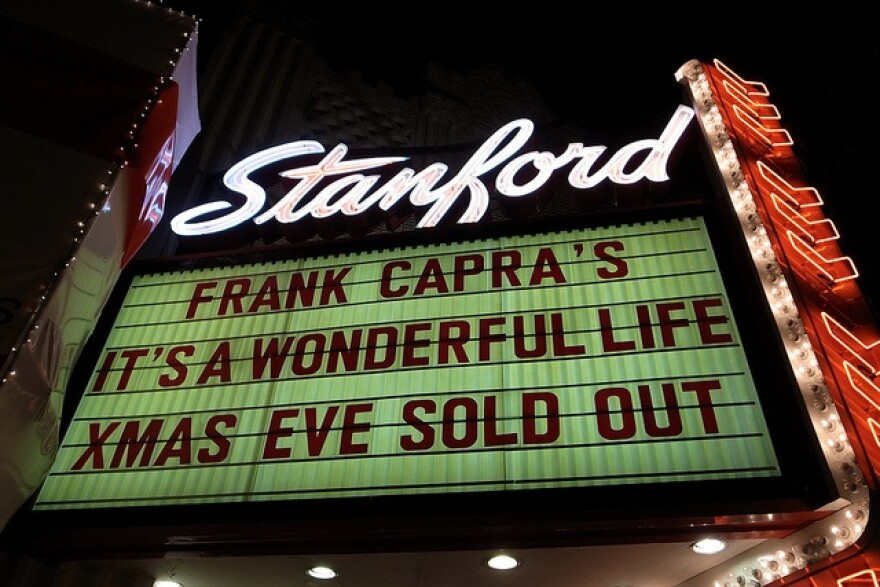 LAist relies on your reader support.
Your tax-deductible gift today powers our reporters and keeps us independent. We rely on you, our reader, not paywalls to stay funded because we believe important news and information should be freely accessible to all.
It's almost Christmas, and that means presents, trees, (Chinese food for us Jews), and marathon viewings of "It's a Wonderful Life," the 1946 classic starring James Stewart as as building and loan operator George Bailey.
To celebrate the 65th anniversary of this yuletide favorite, a ceremony will be held on the Walk of Fame at 10:30 a.m. Present will be Jimmy Hawkins, who starred as Tommy Bailey and is now 70 years old (!!). Also present will be members of director Frank Capra's family, and City Councilmember Tom LaBonge.
We hate to read too much between the lines, but in a statement about the event, it seems like LaBonge may have taken the opportunity to give a subtle nod to none other than the Occupy movement.
"There's no movie like 'It's a Wonderful Life.' With all the challenges we face today, we need more George Baileys and fewer Mr. Potters,'' he said, referring to Stewart's character and his banker nemesis Henry Potter (Lionel Barrymore).