Art House Movie Theatre in NoHo Arts District Delayed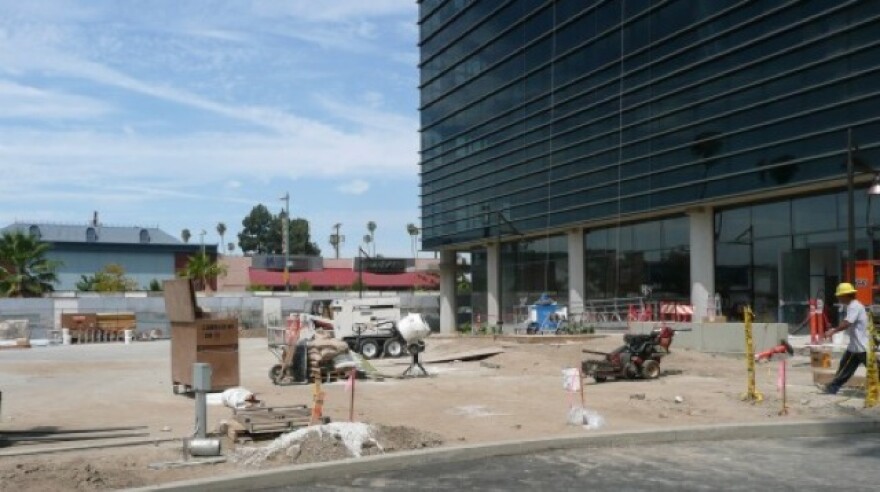 Stories like these are only possible with your help!
You have the power to keep local news strong for the coming months. Your financial support today keeps our reporters ready to meet the needs of our city. Thank you for investing in your community.
The NoHo Arts District has over 20 live theatre spaces, but no movie theatre of note nearby. Part of the redevelopment of the neighborhood--besides adding public art that LAist readers dislike--is the third phase of the NoHo Commons development that includes a mixed use building, Phil's Diner, a parking garage and a seven-screen Laemmle Theatre, which is being delayed. "Laemmle Theatre is working on their architectural drawings and hoping to secure financing to be able to start construction," according to Curbed LA.