4 Arrested For 'Road Rage' Fight in Dodger Stadium Parking Lot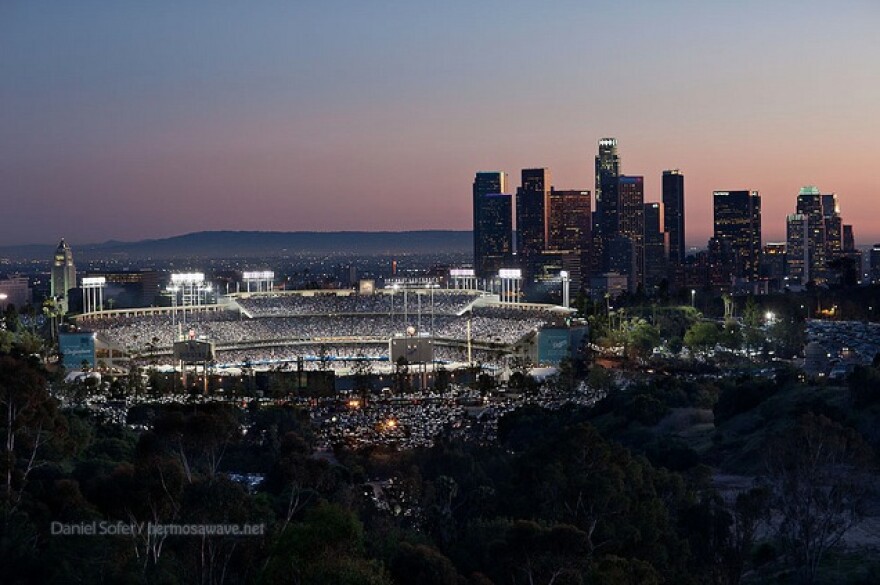 Stories like these are only possible with your help!
You have the power to keep local news strong for the coming months. Your financial support today keeps our reporters ready to meet the needs of our city. Thank you for investing in your community.
Four men were arrested Sunday night after the Dodgers/Cardinals game for their involvement in a fight in the stadium parking lot.
The suspects, all in their 20s, were booked on suspicion of assault with a deadly weapon, notably fists and feet, police said, according to City News Service. A fifth man was treated at a hospital for his injuries.
The fight began just the victim and one man, and was likely initiated by a fender bender in the parking lot. But the accident seemed to have sparked some "road rage," and quickly escalated to violence after the two men got into it. "Three friends of one of the drivers -- who were possibly in a third car -- then joined in, according to police," reports KTLA.
Naturally, any sort of tussle in the Dodger Stadium parking lot will call back memories of the horrific beating sustained by San Francisco Giants fan Bryan Stow on opening day in 2011. Unlike that incident, however, this does not appear to be any sort of rivalry or confrontation based on fan allegiances or begun during the game itself.