Preliminary Election Results: Trutanich Claims City Attorney, Voter Turnout at 17%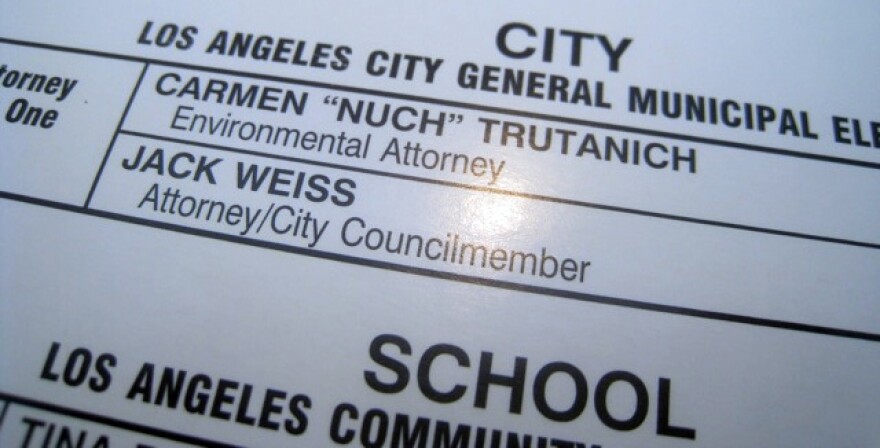 Stories like these are only possible with your help!
You have the power to keep local news strong for the coming months. Your financial support today keeps our reporters ready to meet the needs of our city. Thank you for investing in your community.
With 100% of precincts reporting, preliminary results for yesterday's special election are here. It's preliminary because an unknown number of provisional and vote-by-mail ballots still need to be counted. Here's a round up of what happened:
The Big Picture: The turnout was 17.39%, or 753,242 people. 466,112 physically showed up to vote and 287,130 were absentee. A total of 4,301,299 people are registered in LA County.
Props: All ballot measures failed except Prop 1F, which passed with flying colors. That measure, which the LA Times opined as "dumb but relatively harmless," stops legislators from receiving a pay raise during bad budget years. City Attorney: Carmen Trutanich wins and will become the new City Attorney on July 1st. He beats the unpopular and current 5th District Councilman Jack Weiss.
Council District 5: It's too close to call. With 100% of precincts reporting, only 335 votes separated Paul Koretz, who is in the lead, and David Vahedi. We'll have to wait until the canvas is completed to really know on this one.
Congress, 32nd Seat: Judy Chu wins Democratic nomination and will face a Republican and libertarian in a July 14th election.
State Senate, 26th Seat: Curren Price overwhelmingly won the seat for the 26th State Senate seat.
LA Community Colleges: Nancy Pearlman won the 6th area seat on Board of Trustees for the LA Community Colleges. Tina Park appears to have won the 2nd Seat.
Results must be certified by Monday, June 16th by the LA County Registrar-Recorder/County Clerk. However, a few races are scheduled be tentatively completed before then: the 32nd Congressional District by May 22 and the 26th State Senate seat by May 29th. Uncounted ballots counted during the canvas period will begin to be counted on Thursday.