Danny Bonaduce Booted From Morning Radio
Stories like these are only possible with your help!
You have the power to keep local news strong for the coming months. Your financial support today keeps our reporters ready to meet the needs of our city. Thank you for investing in your community.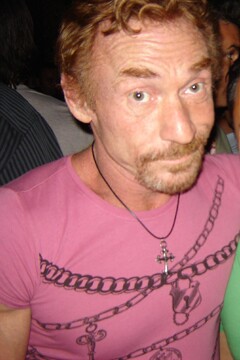 After a year of working together, it appears that Adam Carolla and Danny Bonaduce do not get along, resulting in Bonaduce's removal from morning radio, and reassignment to an affiliate station in afternoons, Perez Hilton says.
Radio-info.com posted the following chronology of events:
- On 12/10, there was a lead in bumper that said "Only four more days of Danny Bonaduce .... for us at least"
- On 12/11, Carolla and Bonaduce threw small shots at each other all day
- On 12/12, Carolla called in sick, which is entirely out of character. He has rants about people who call in sick and who are late, and about a "rally gene" that certain people have that makes them come in even when they are under the weather and don't want to
- He did not call in to his own show
- On 12/12, during the 12-1 hour, Carolla called into Dr. Drew's afternoon show, stayed an hour, and said he was "feeling better, but not sure how he'd feel tomorrow". It was a "wink-wink, nod-nod" statement, and I'm not overstating the context. He was basically saying he wasn't sick and that he'd skip the next day also.
- On 12/13, he was sick again, did not call in to his own show
- On 12/13, at night he skipped the "A Christmas Carolla" live remote, and from reports he did not call in.
- During all this time, Bonaduce hosted, was terrible, only talked about threesomes, his 25 year old girlfriend, and gave out his cell phone number on air over the dump-button guy's objection
- The rest of the staff (Bryan Bishop, writer Mike Lynch, Teresa Strasser) gave occasional on-air potshots at Bonaduce and refused to criticize Carolla
LAist is certain this will result in a better morning radio show without the nails-on-a-chalkboard, emphysema laden, talentless voice of that over grown Partridge.
UPDATE: Danny's new show will premiere January 2nd, 2008, 1-3pm on 97.1FM KSLX in LA - CBS Radio
photo by current events via flickr